To be honest the hike at the Narrows isn't our favorite hike at the Zion national park, the Angels landing is but I can assure you that the Narrows is aswell very awesome!
The day before our hike we went to the visitor center to make sure that there was not a Flash Flood Warning. People have died in the narrows because of a flash flood caused by a storms kilometers far away! It might not be raining where you are but it might somewhere else.
Once we got the green light, this is optional, we rented each a pair of canyoning shoes (18$/pair) to help preventing an ankle injury and Neoprene socks (7$/pair) to keep our feet warm. In spite of the price I was very happy to be walking in the shoes as there was no way you could see what was on the bottom of the river. I remember a few times my feet got stuck between rocks and I was so grateful to have my funny looking shoes on.
Our "walking on the moon" shoes.
Map here: Zion Guru
We started our 16km (ten miles) trip hike at the Temple of Sinawa, last stop of the free Zion canyon shuttle, and turned back when we reached the Big falls, the campsite. We were there in late september (2014) and it was crowded but the further you get into the narrows fewer people it will be because most of them will turn around by the Wall street. 
As you can see at the map above there are several hikes and you can even go further and for some of them you will need a permit.
It was harder than I expected walking upstream some parts knee to waist hight water, on loose rocks and slippery boulders. Sometime there are potholes but of course you don't see them until you plunge into one. At some stretch it was a challenge to choose the "right" way to pass. One tips are to look of the people who are walking in front of you…some will fall into a pothole or slip..well then you will know where not to walk. Another tips is to use a stick! I am still laughing thinking of this guy who put his stuff on his head and walked straight forward and then suddenly we saw only his head.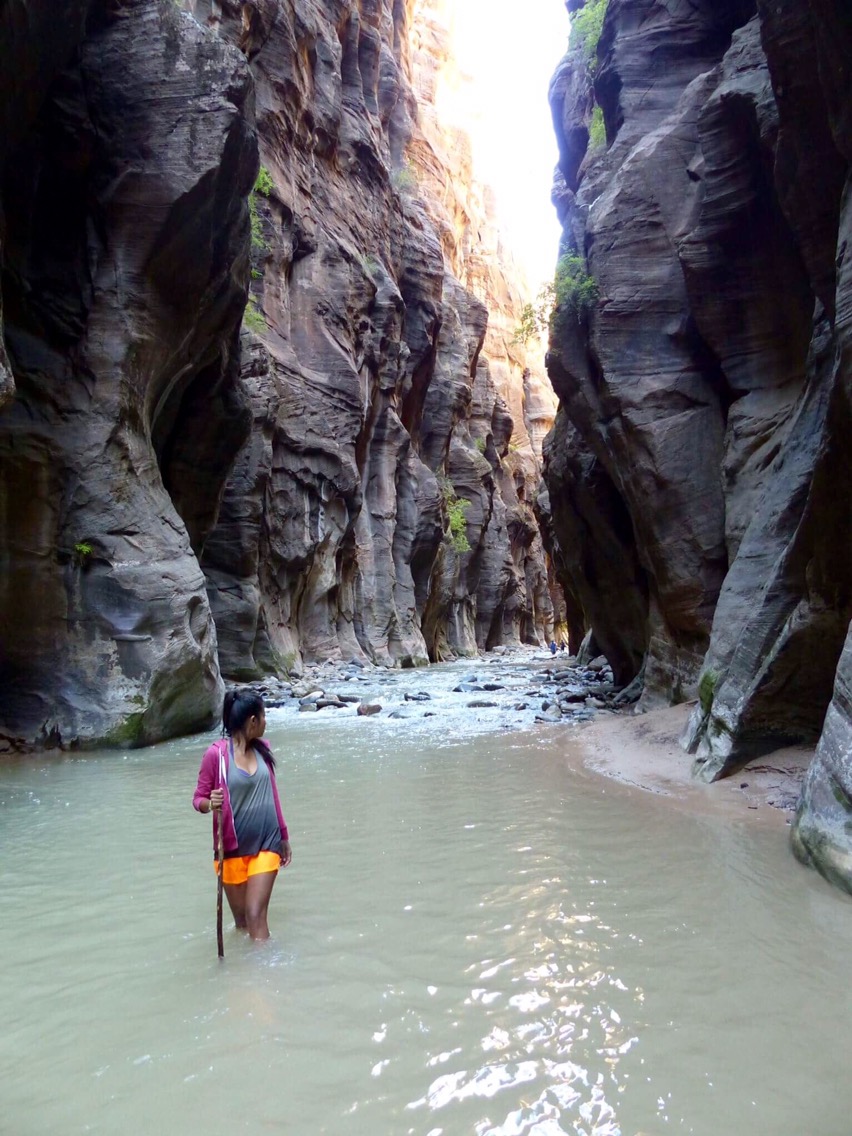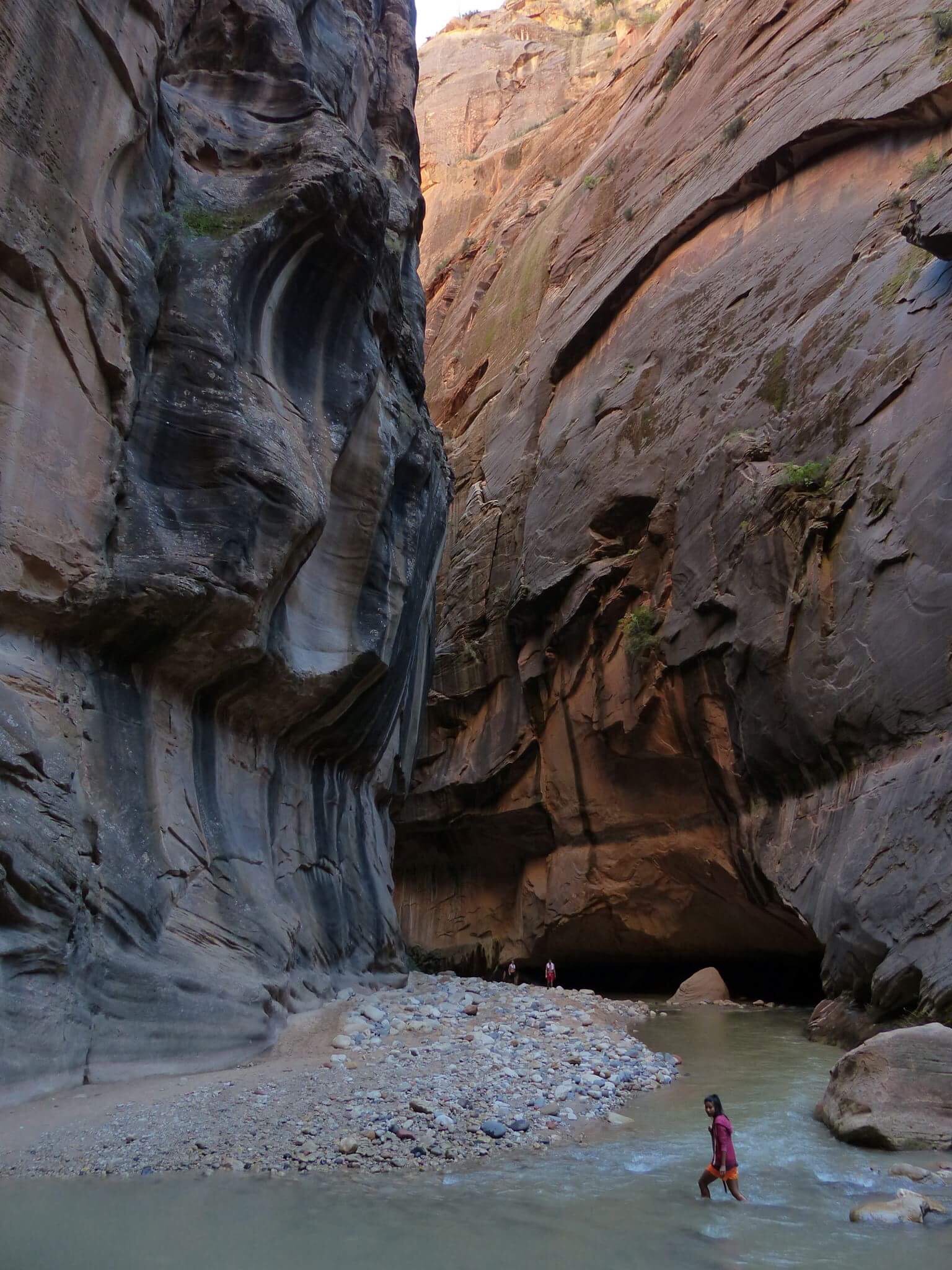 This hike was pure fun and not just an ordinary walk on the mountain that we are so familiar with. And of course the big reason why this slot canyon walk is very popular is the beauty of this place! Everyone should try to hike as far as you can even if it's not very far because behind every corner you will have a wow-moment!
Just remember that none of my photography makes the Narrows any justice! 
When to go:
The Narrows is normally closed between mid March-late May depending of the level of the water and runoff. The best season to go is between summer and autumn, june-november. If you dare you can do it during winter season, but if you doing it you probably already know about the freezing water.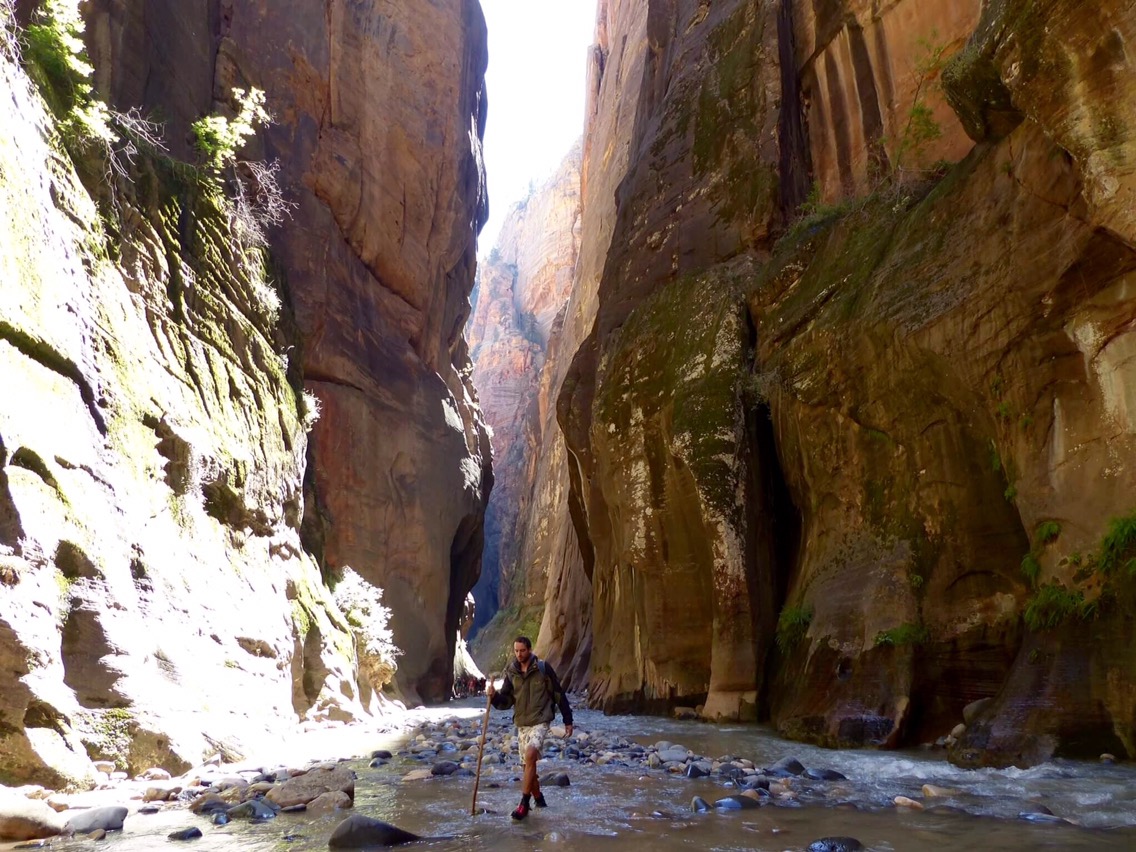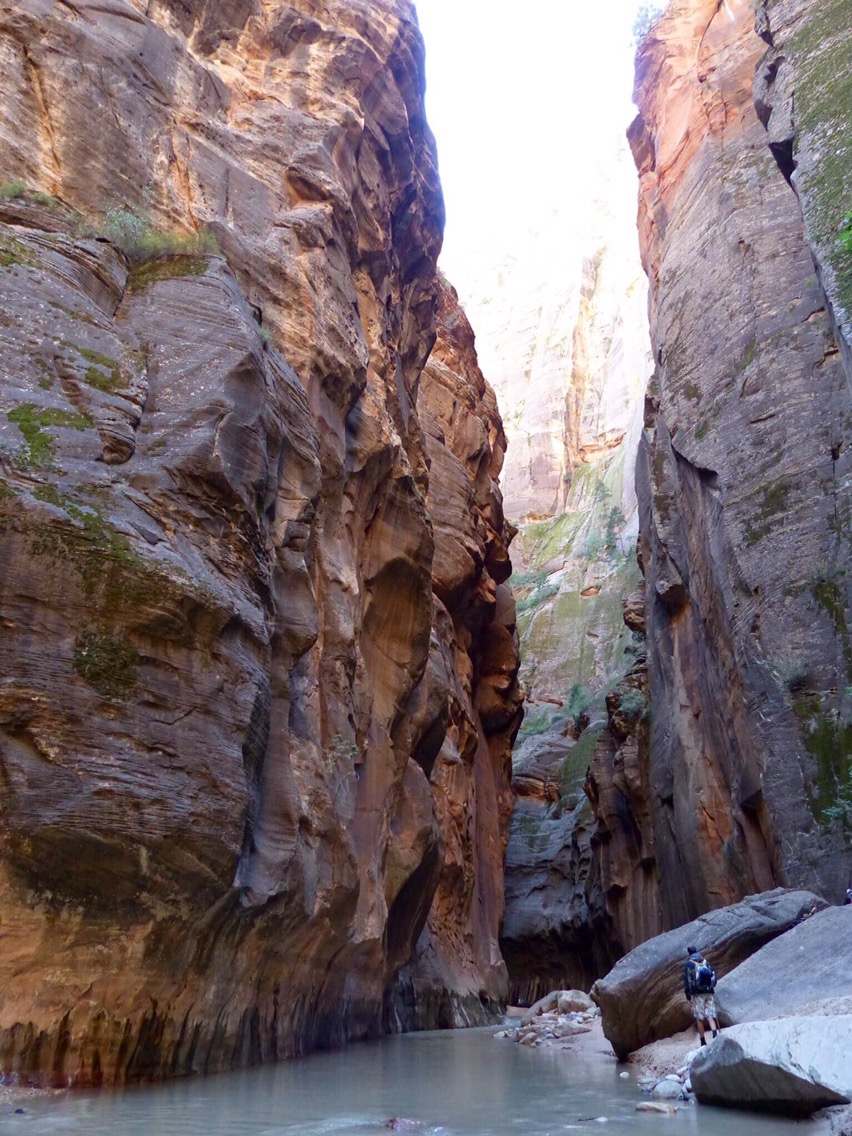 More great information about hiking the Narrows click Here and Here
Let's keep walking people!