In the southern region of Nepal lays Chitwan National Park that has a very rich flora and fauna. Visiting the park you will have a great chance to spot deers, monkeys, wild boars, wild elephants, one-horned rhino and up to 500 species of birds. And if you are lucky, the endangered Bengal tiger will cross your path.
There are many ways to have a glimpse of the wildlife in the Chitwan National park. You can ride on a back of an elephant which we did but regret it enormously because of how bad the elephant were treated. The animals that you see from the elephant safari didn't seem authentic, as they were put there for us, in the other word not really wild. You can have a jeep safari or do several days, a full or a half day hike. When we were there in 2014, we opted for a full day hike and we highly recommend it. Here is an excellent post about the different hikes you can do.
The Chitwan National park is known for its protection of one-horned rhinos, the Bengal tigers and the Gharial crocodiles. Although the park is home for about 120 Royal Bengal tiger we didn't have high hopes of coming across one but we were hoping to at least be spotting some rhinos.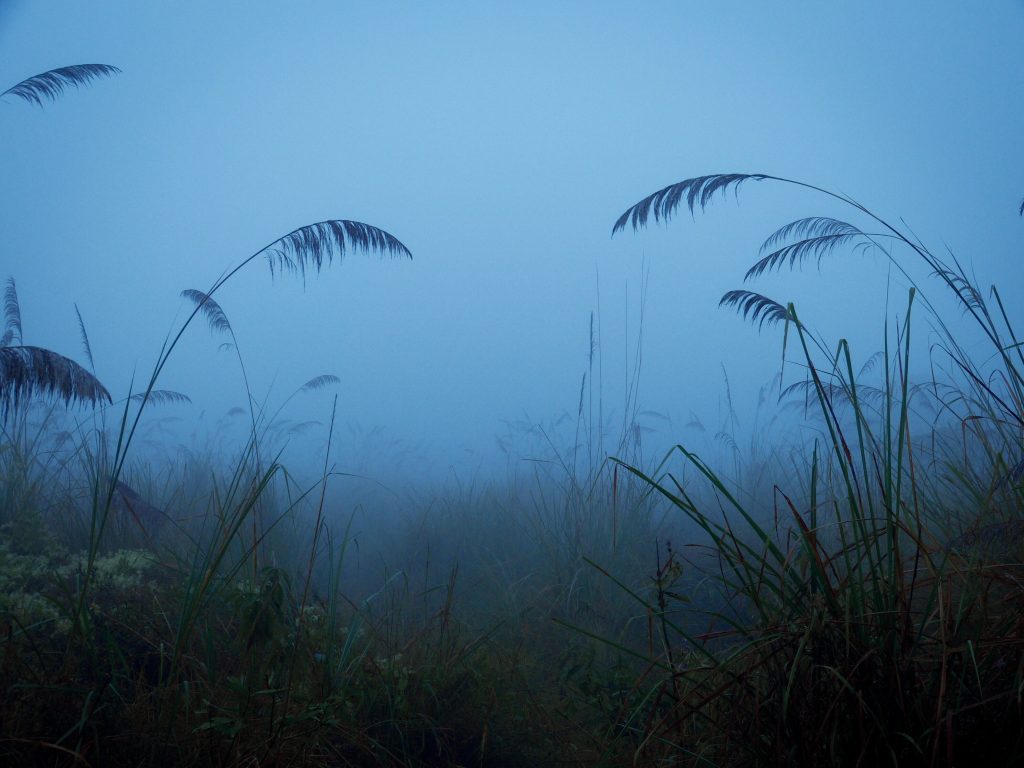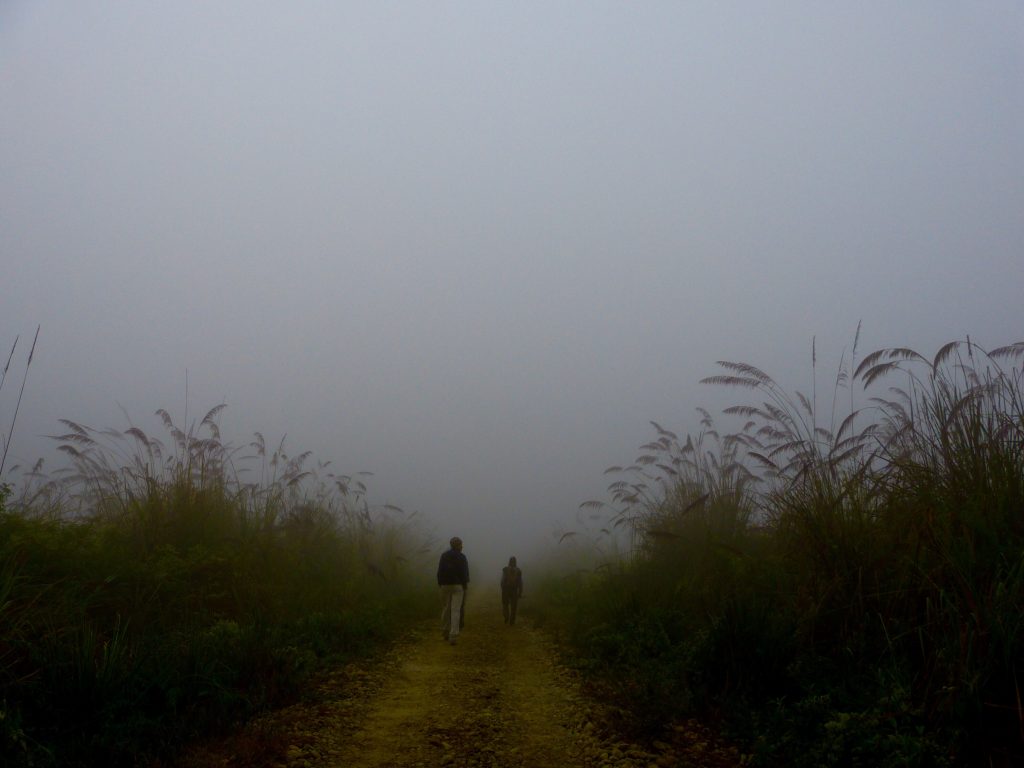 The best time for wildlife viewing is either during dusk or dawn. Since it was safest to walk towards daylight we woke up very early, to a very foggy morning. It was a special feeling walking towards a sleeping jungle (it was rather a forest of Salt trees) but it didn't last long before the sun came over the horizon and the birds started their morning songs.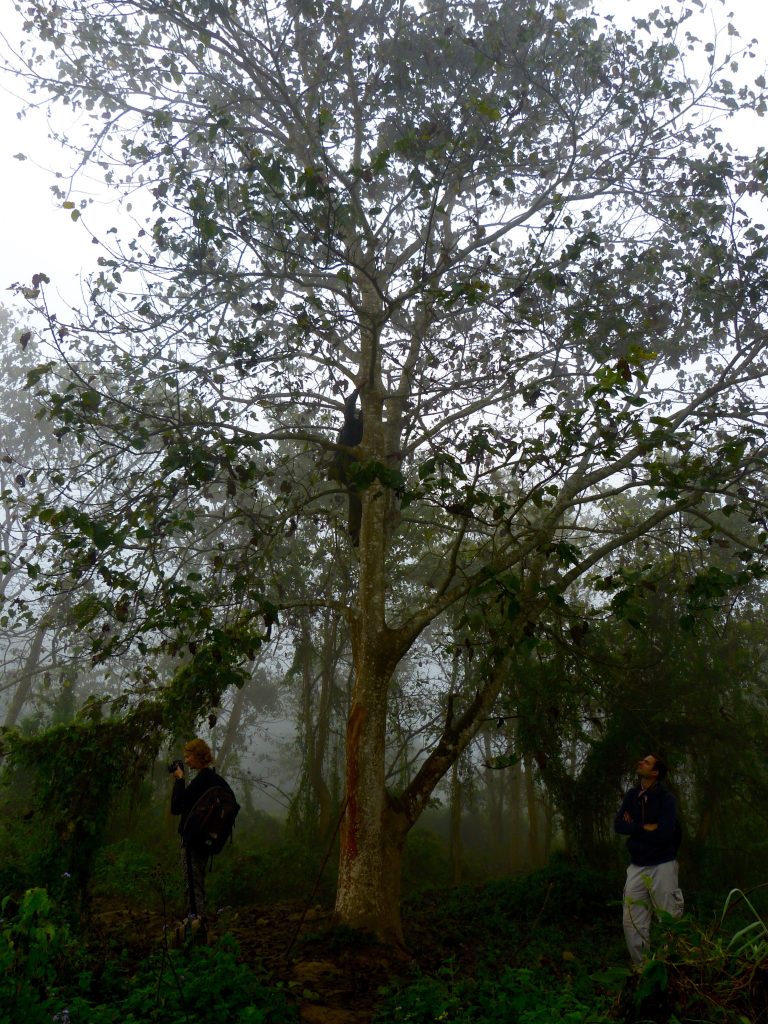 Our local guide climbed a tree to have a better view of the surrounding but all we saw were fog and grassland. And then we hiked deeper into the Nepalese jungle and were hoping somehow, from loooong distance, to have a glimpse of the Royal Bengal tiger.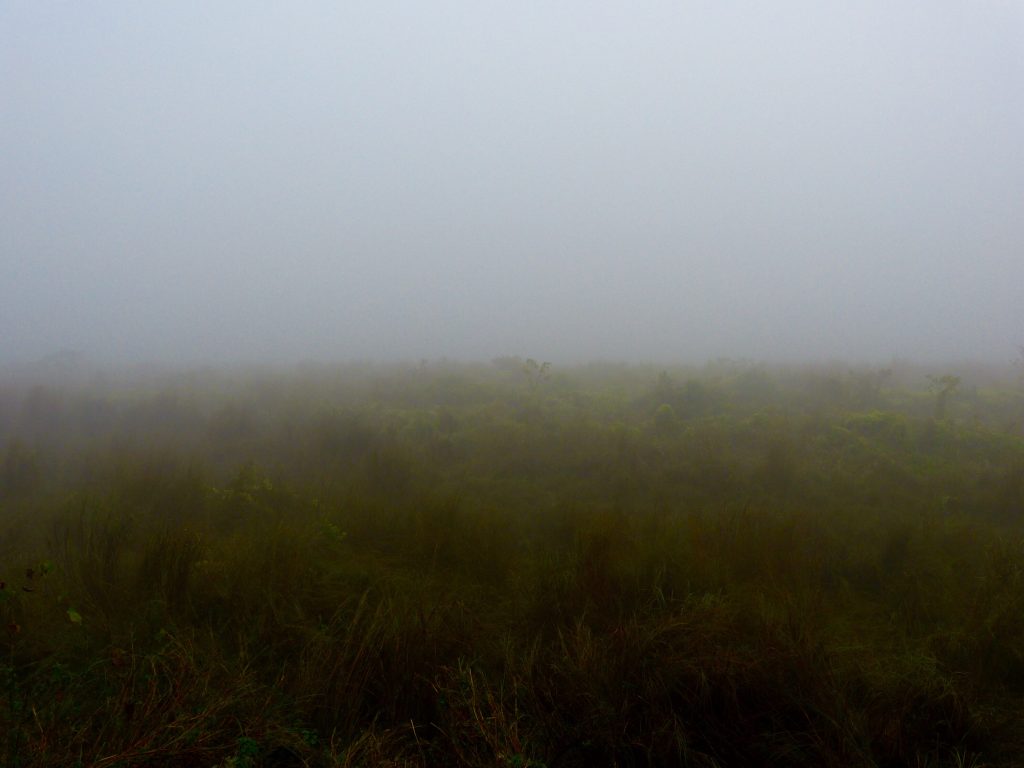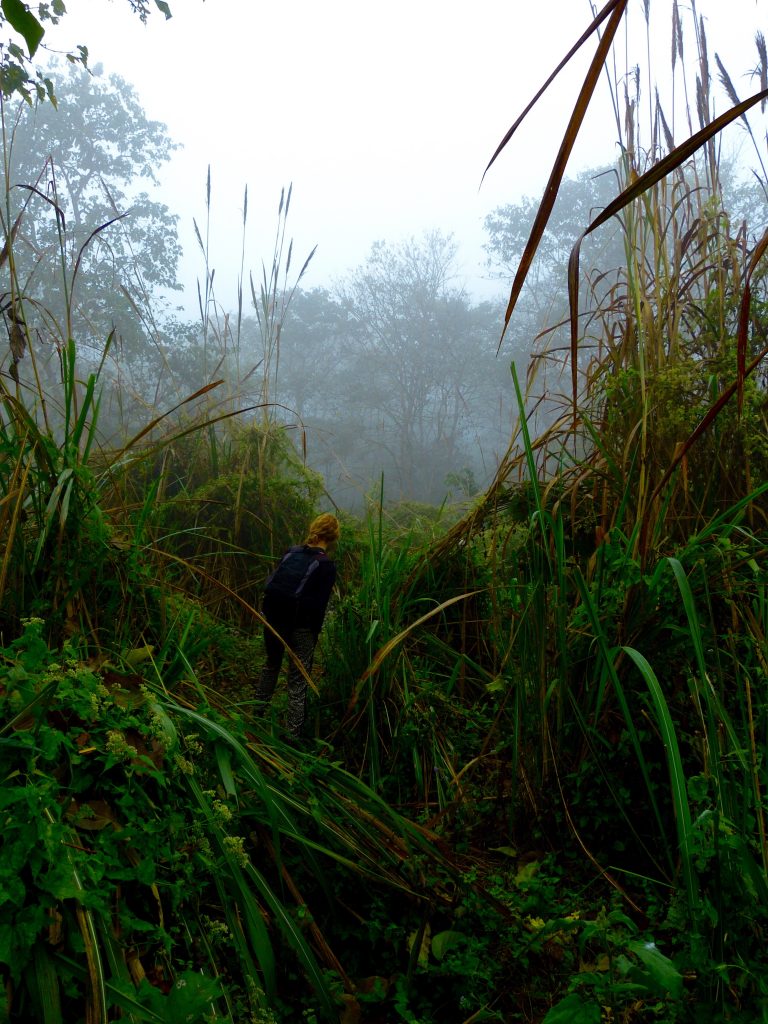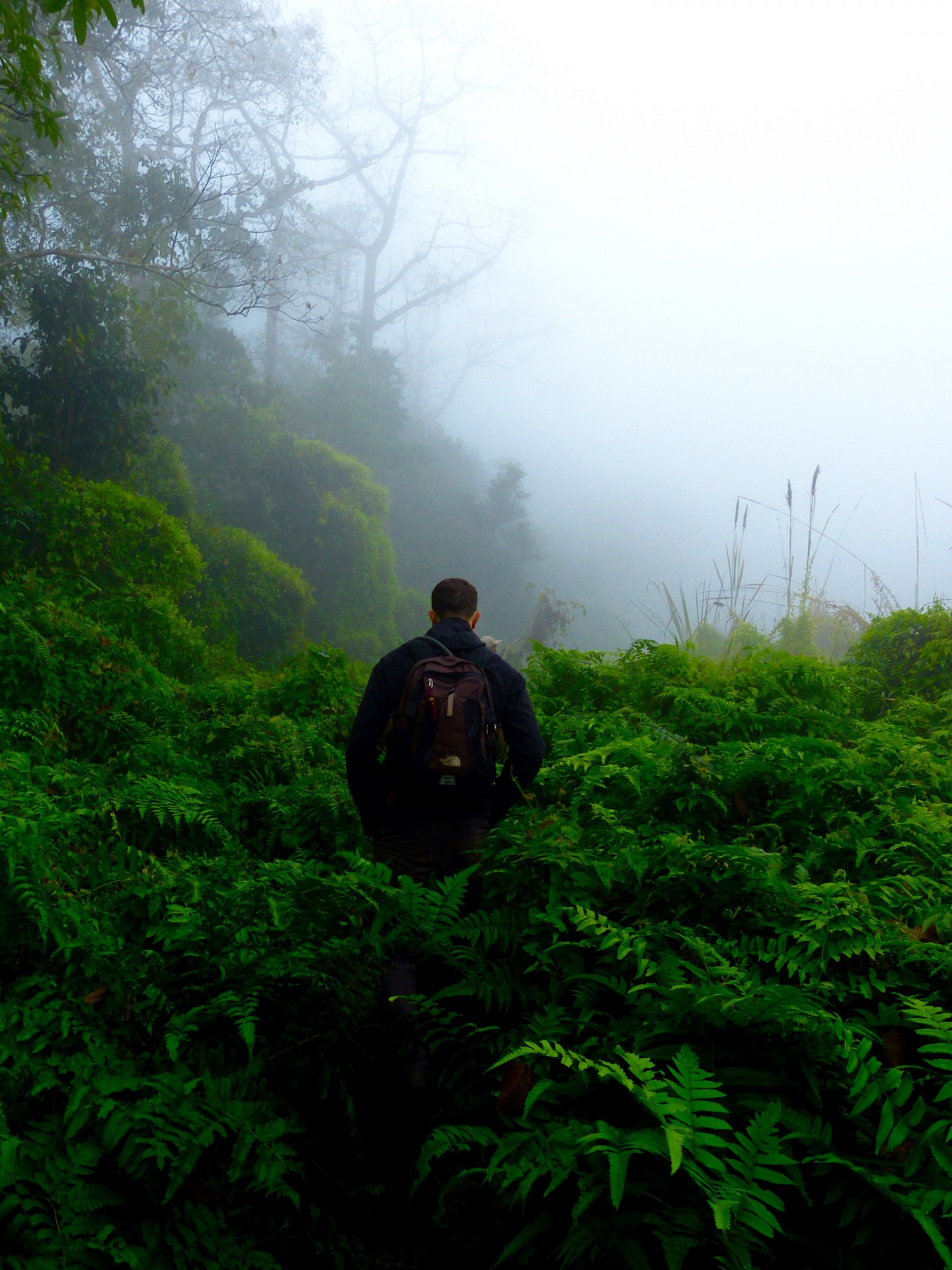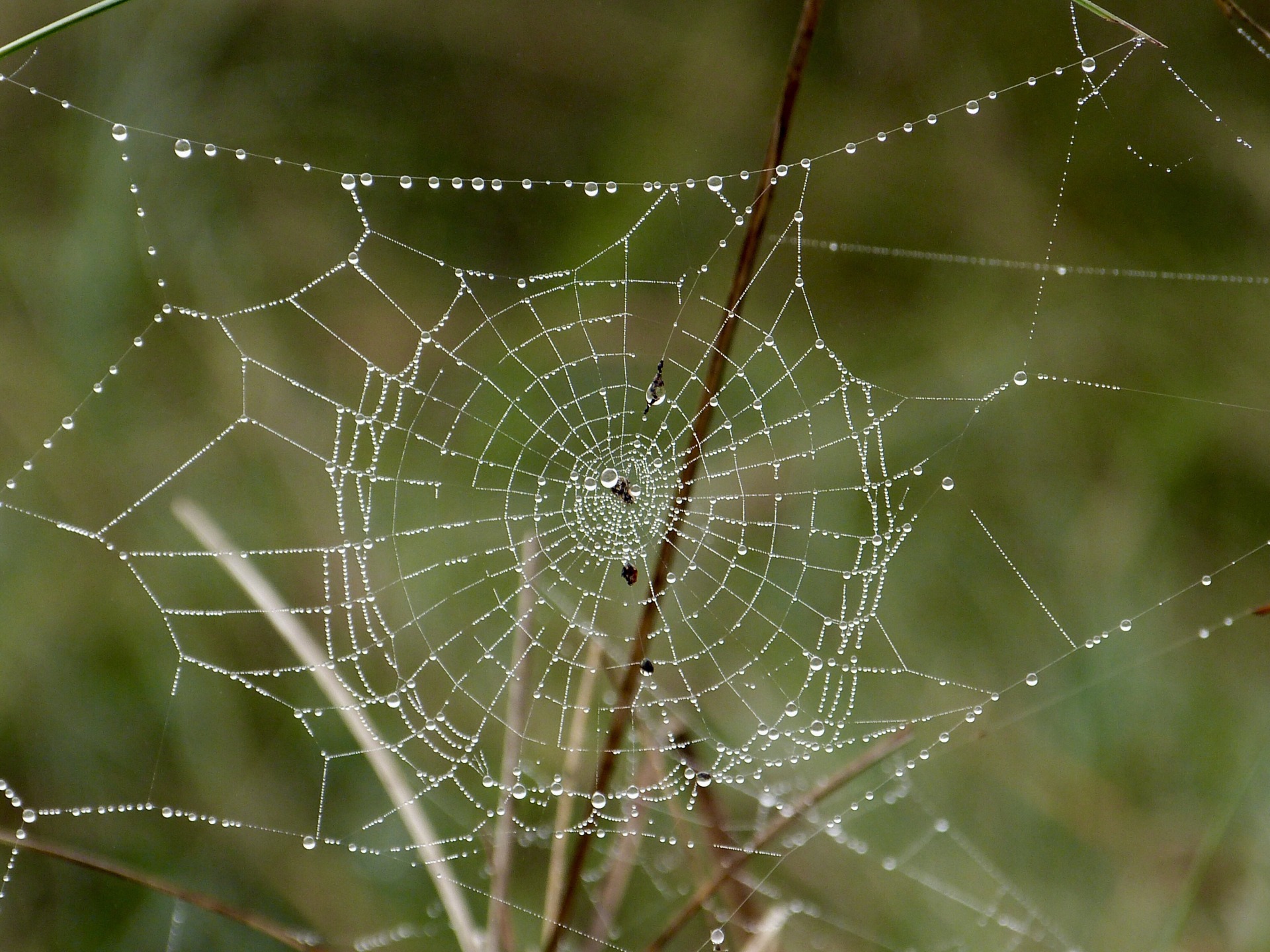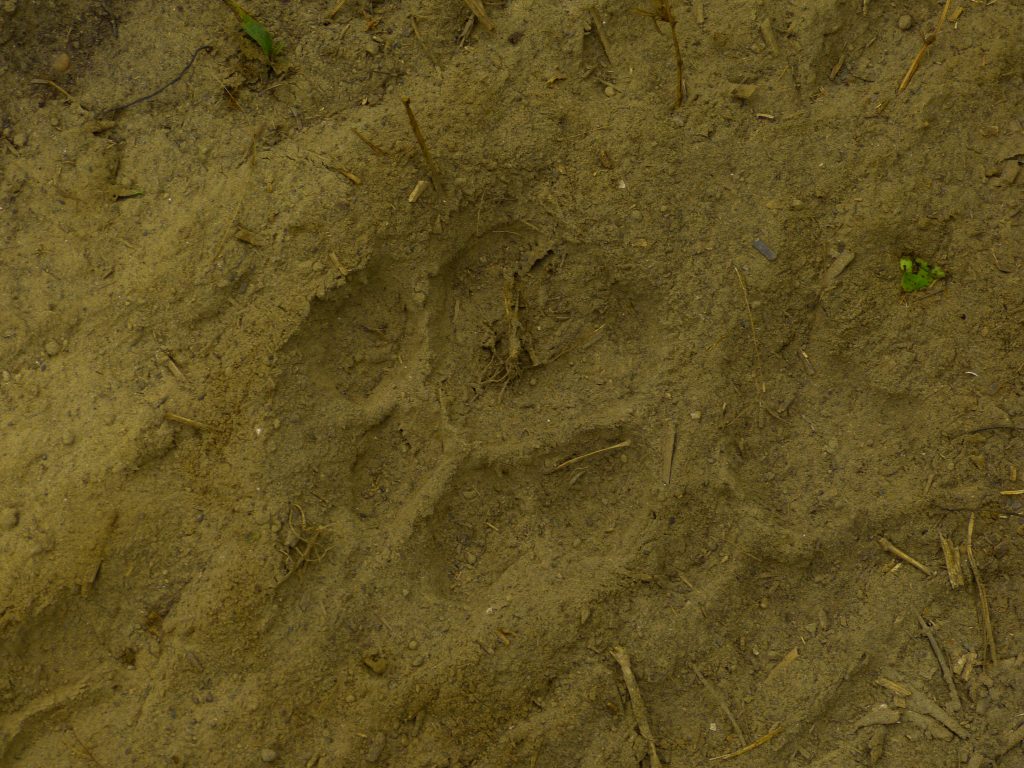 A trace of a tiger!
No tiger so far but a fresh trace of a tiger. I am not sure if it is real? 
Ok so no tiger, but it was impressive being up-close to the Gharial, one of the world's rarest crocodilian species.These endangered creatures have declined as much as 98 percent (there are about only 200 left!) due to hunting for traditional medicine and drastic changes to their freshwater habitats. Please read more about it here.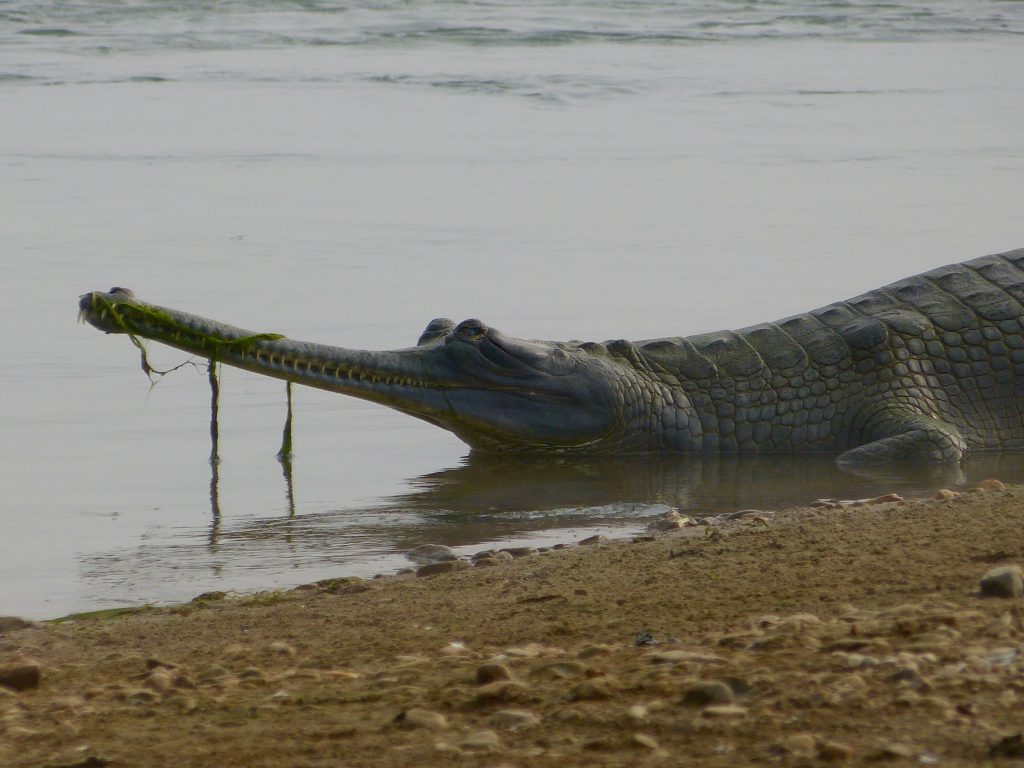 The Gharials are distinguished by their long, thin snouts.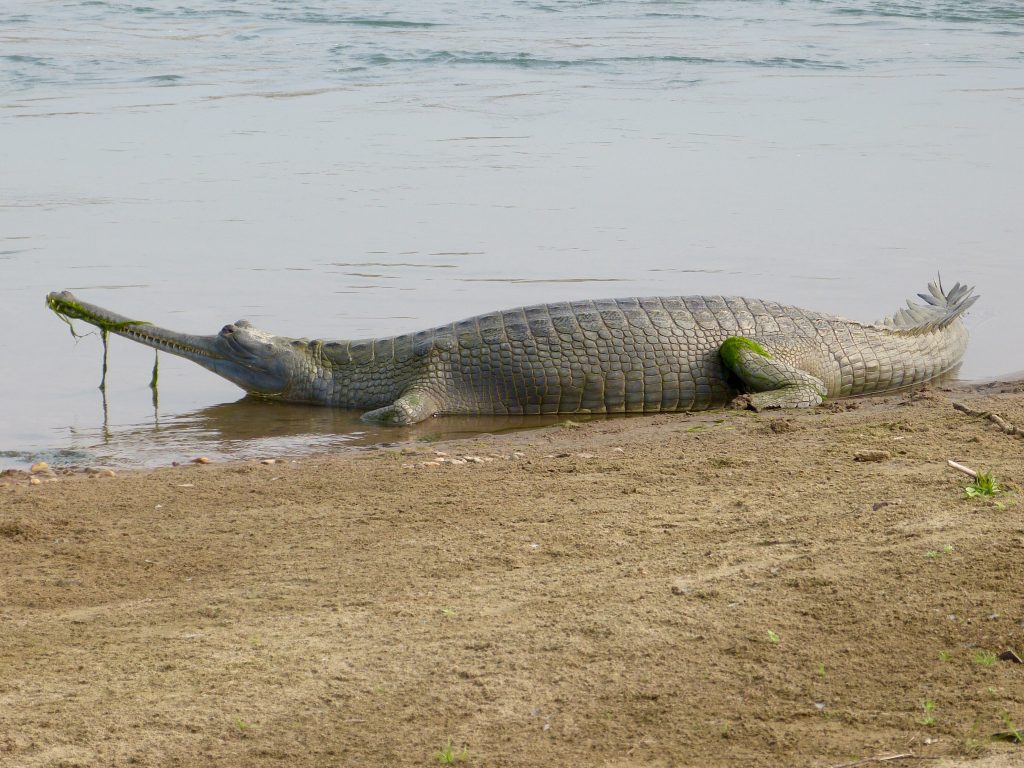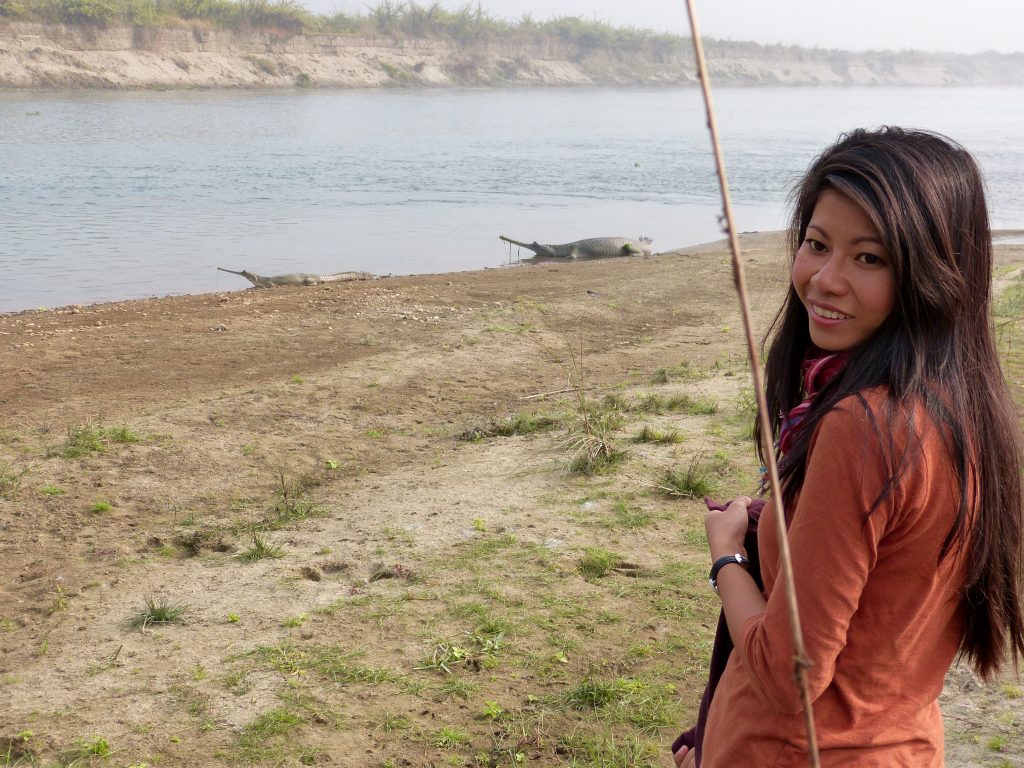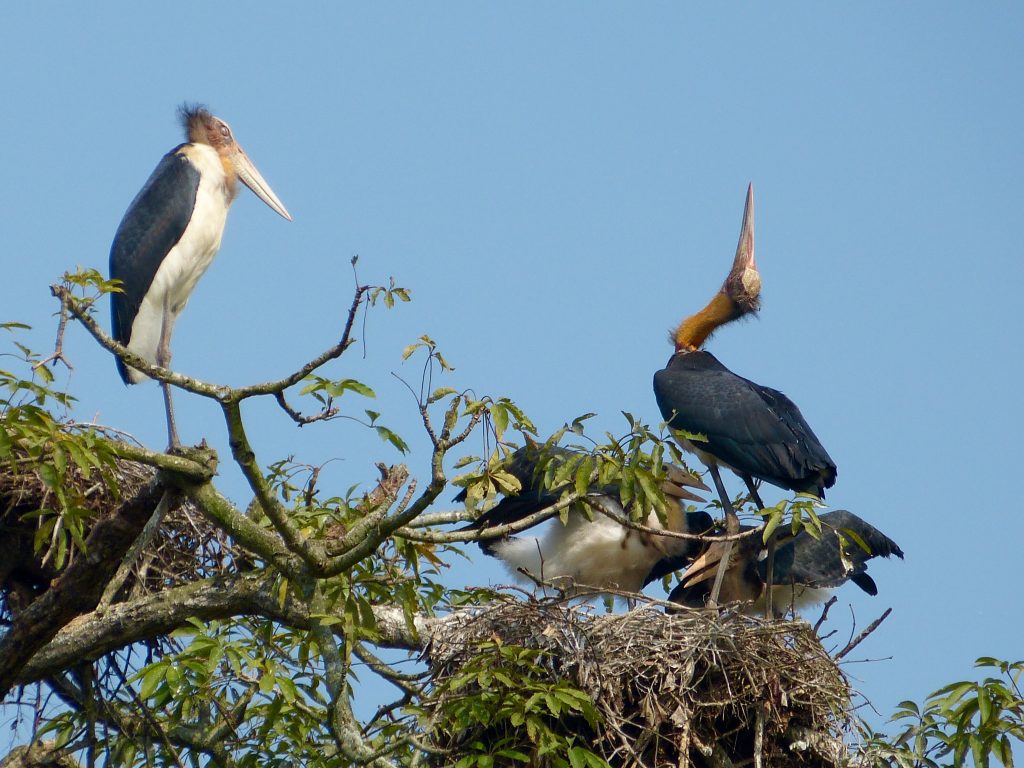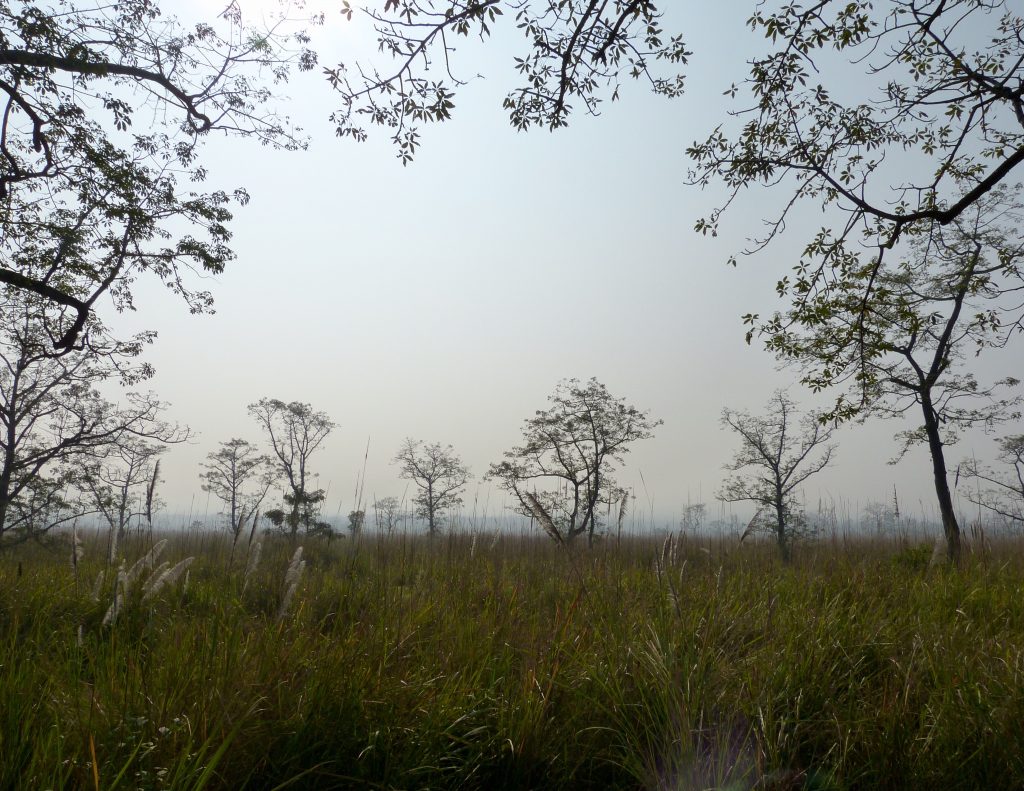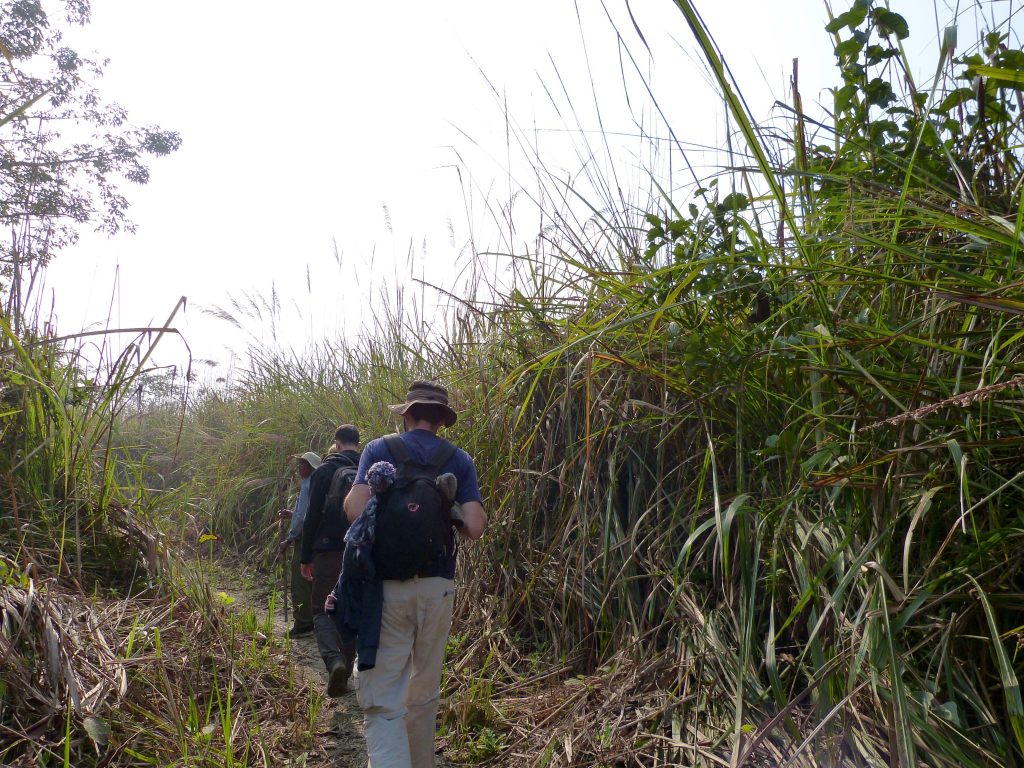 We hiked for hours and came across wild boar and dears, a beautiful flying peacock and birds, but still no sign of rhinos. We walked through the high grass and then came to this area with thick beautiful white flowering bushes.
We almost missed it but then I saw something grey on the corner of my eye. And there it was. One-horned Rhino! Atlast!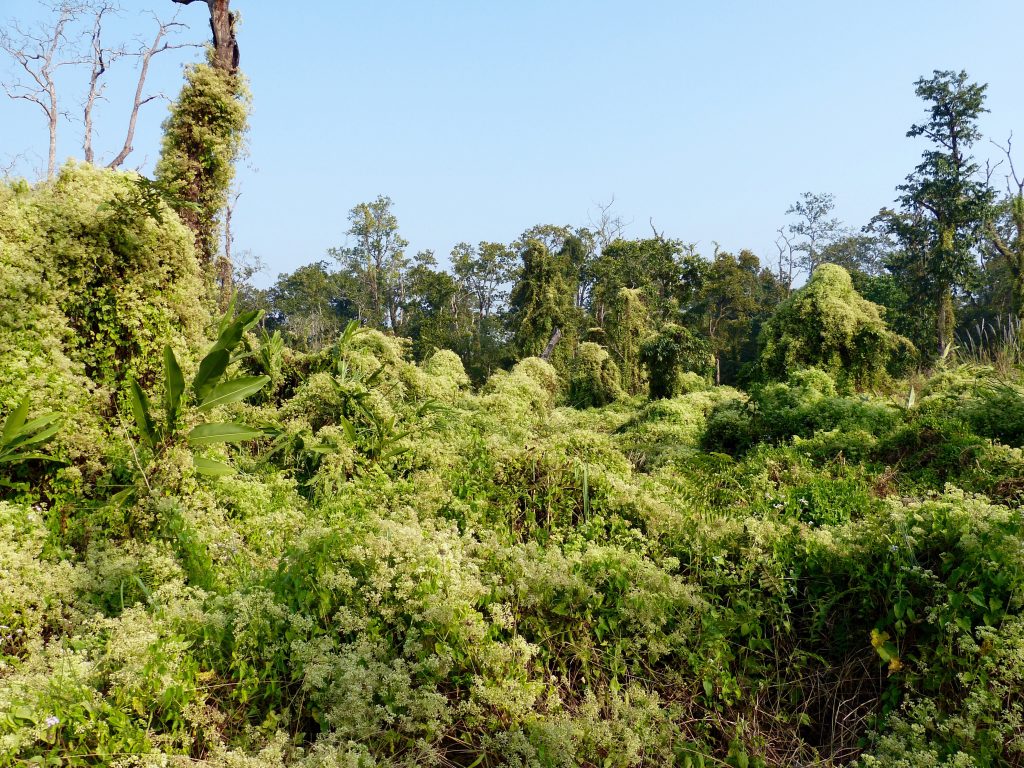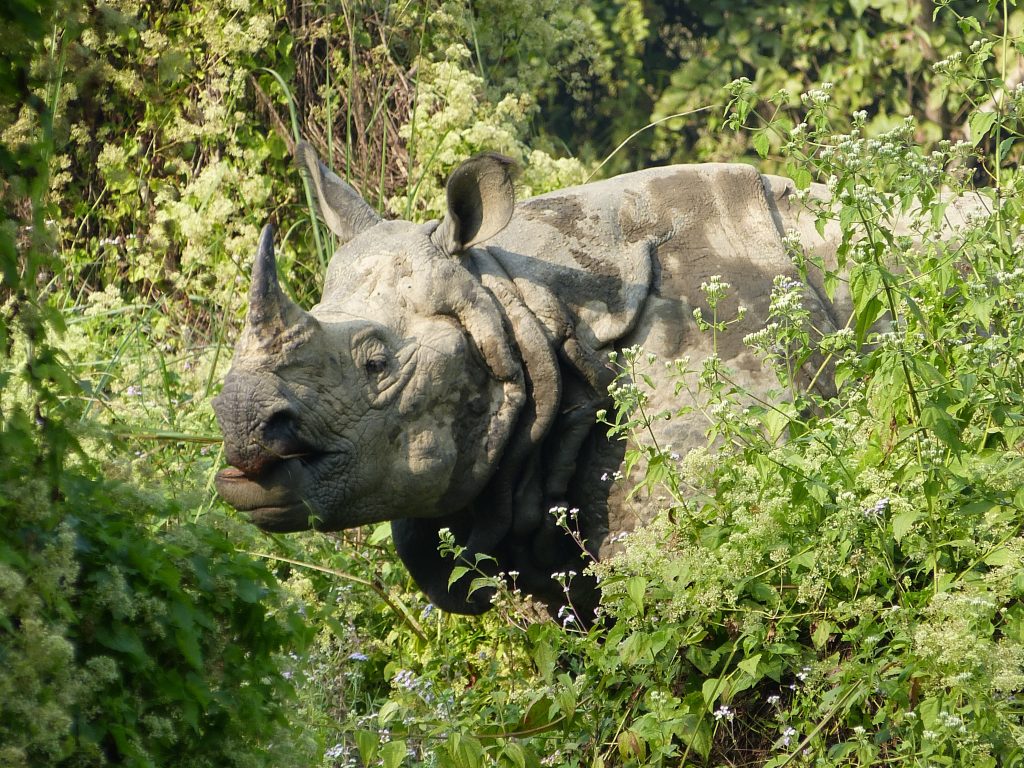 About twenty metre away, hidden behind the bushes stands this massive Rhino eating calmly. David, I, two other french tourists and our two guides, we were all mesmerize by its presence. For about ten minutes we were observing this huge wild animal that we have been searching for all day.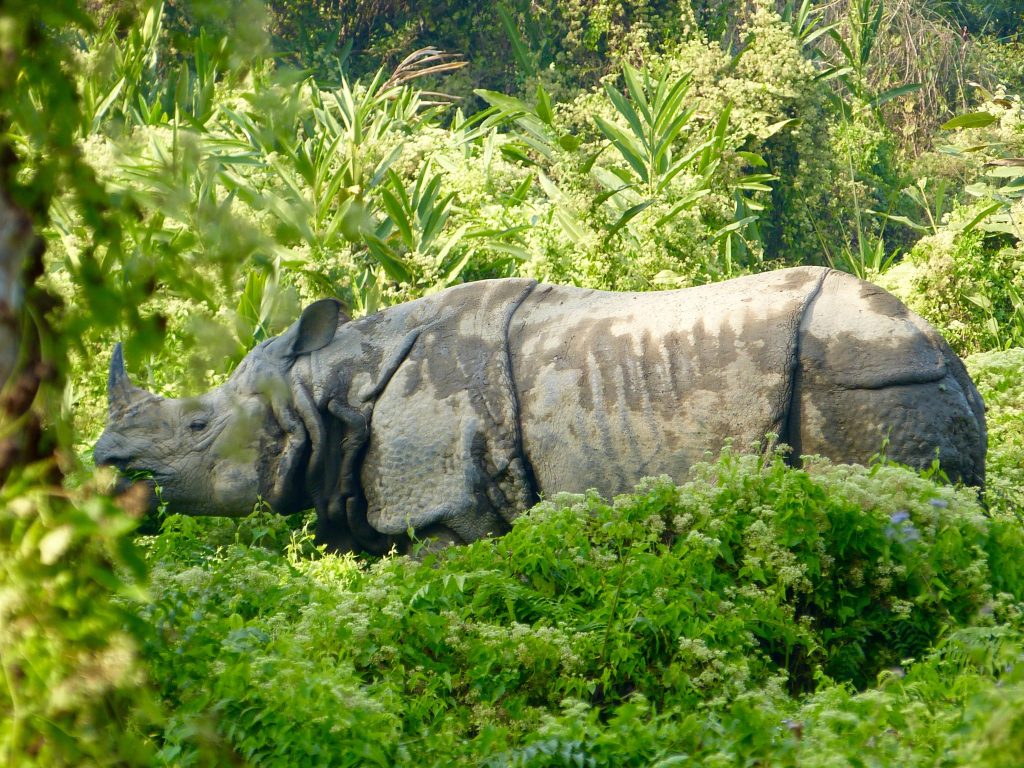 Our guide said that the rhinos have difficulties to see very well, but they have excellent senses of hearing and smell. I wonder though if he knew that we were standing right there watching him? At least he didn't seems to bother and just continue his day by walking away from us.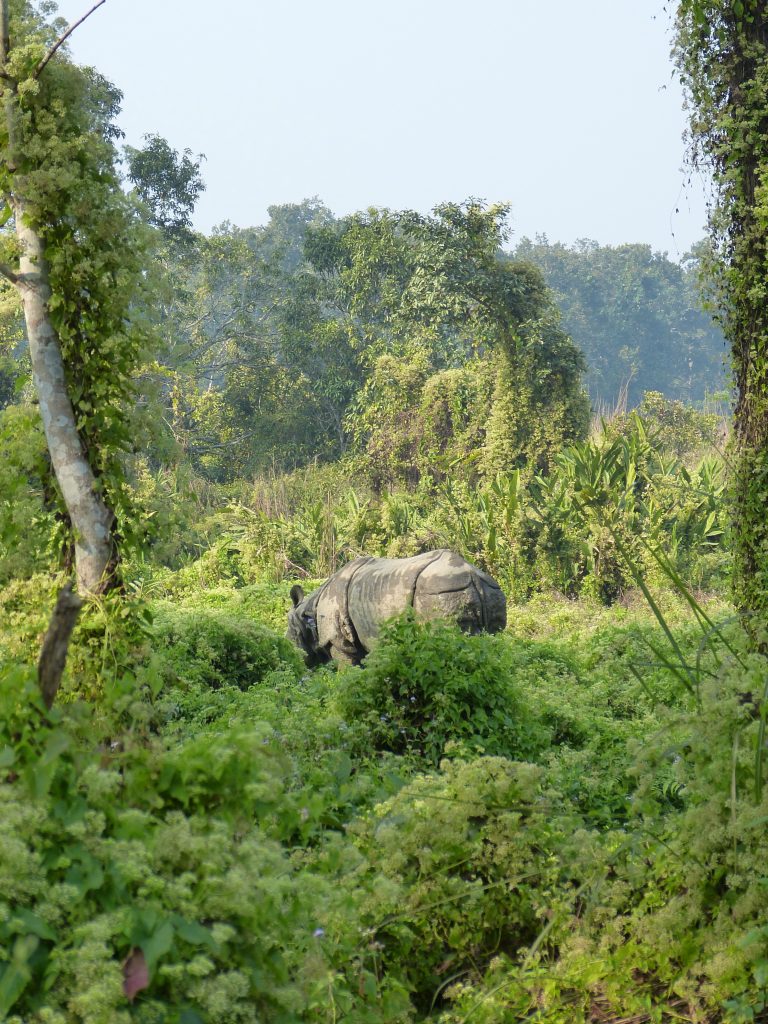 If he however for some reason chose to run for you, you have to know certain things. The first thing is that he can run as fast as 50km/h. The fastest man on earth run about 44km/h.
The best chances for survival is :
Run in zig zag while dropping pieces of clothing.

If you can, climb up on a tree.
Good luck!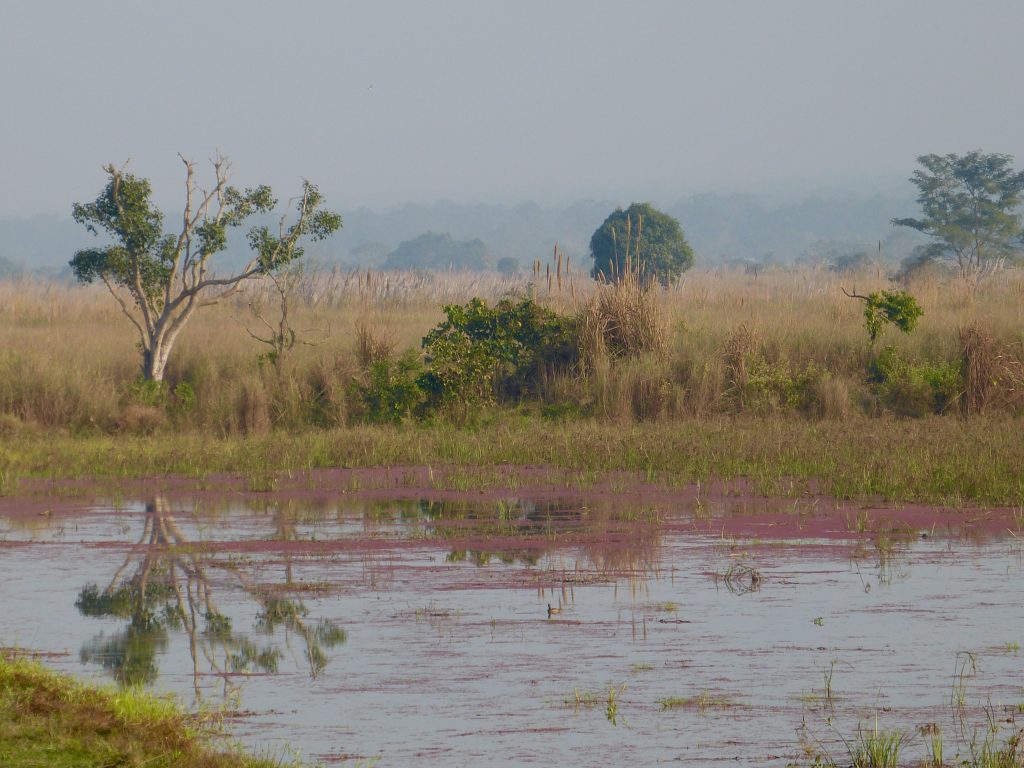 Were were just few hours away from the civilisation. We were tired but very satisfied of the day in the Nepalese jungle. The feeling is really special when you hike for hours in search for wild animals in their environment and then when you do see them your heart beats like a drum. It was an epic day of hike!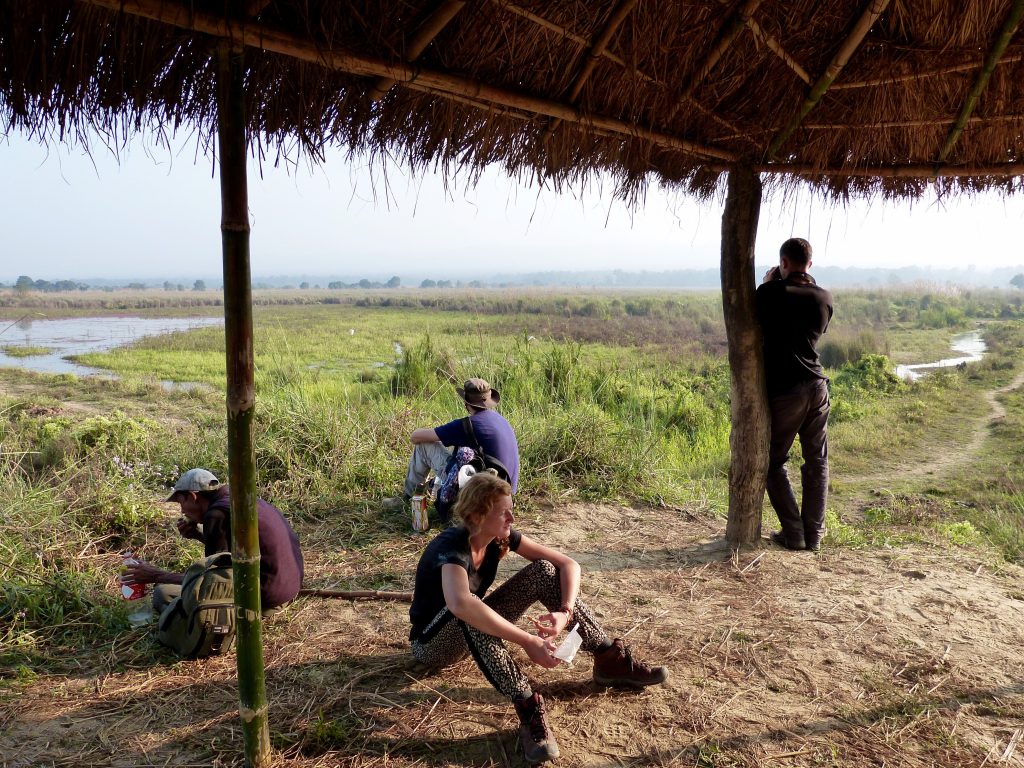 For anyone going to Chitwan National park, I am not going to point finger but please choose this option of hiking instead of riding on a back of an elephant.