For some people like me, winter can feel very long, very dark, very cold and very depressing. But there are winter days that make me feel like winter isn't that bad at all! It might not happen very often but when it does I try to embrace every moment of it!
The sunny days has been rare on beginning of this winter but the sun was finally shining on the right day when David had his day off work so we drove to Schwarzsee in the canton of Fribourg about 50 km away from Bern.
During winter, people are coming to Schwarzsee to ski, snowshoe, skate on the frozen lake ( the warmest Swiss lake in summer) or have a walk around the lake which we did but first we went sledging on a slope just across the main parking lot. There are sledges, skis, etc to be rented in the sport shop next to the parking lot.
For more information about the winter activities click Here.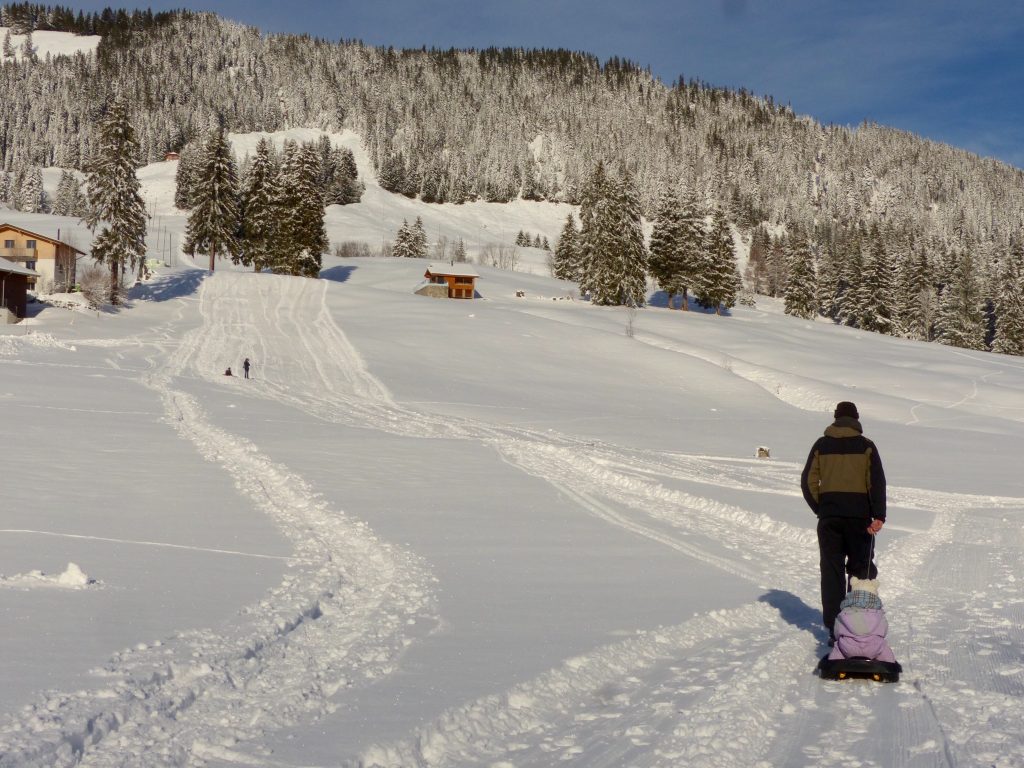 There were so much snow and the sky was blue, at least the first hours before it got grey again, but we were happy to be outdoor onthis winter day! Well, Mirabelle was throwing tantrums but we had everything under control…sort of.
The easy walk round Schwarzsee is 4 km long and is suitable for stroller even in winter. But just be careful as the road might be slippery!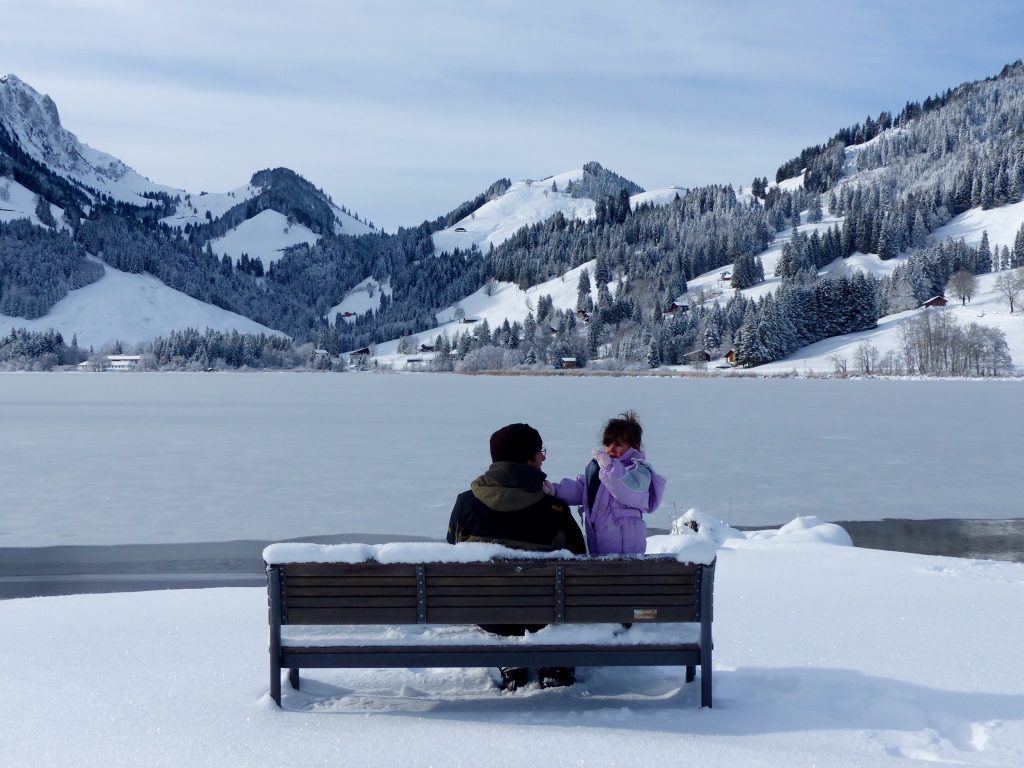 We had our picnic lunch on a over-snowed bench.
We have been to Schwarzee before but only in summer and this time seeing the lake all white and the trees covered with snow is like being in a whole different place. I almost didn't recognize Schwarzsee! It is like being in a winter wonderland! That kind of winterland that makes me happy to be alive…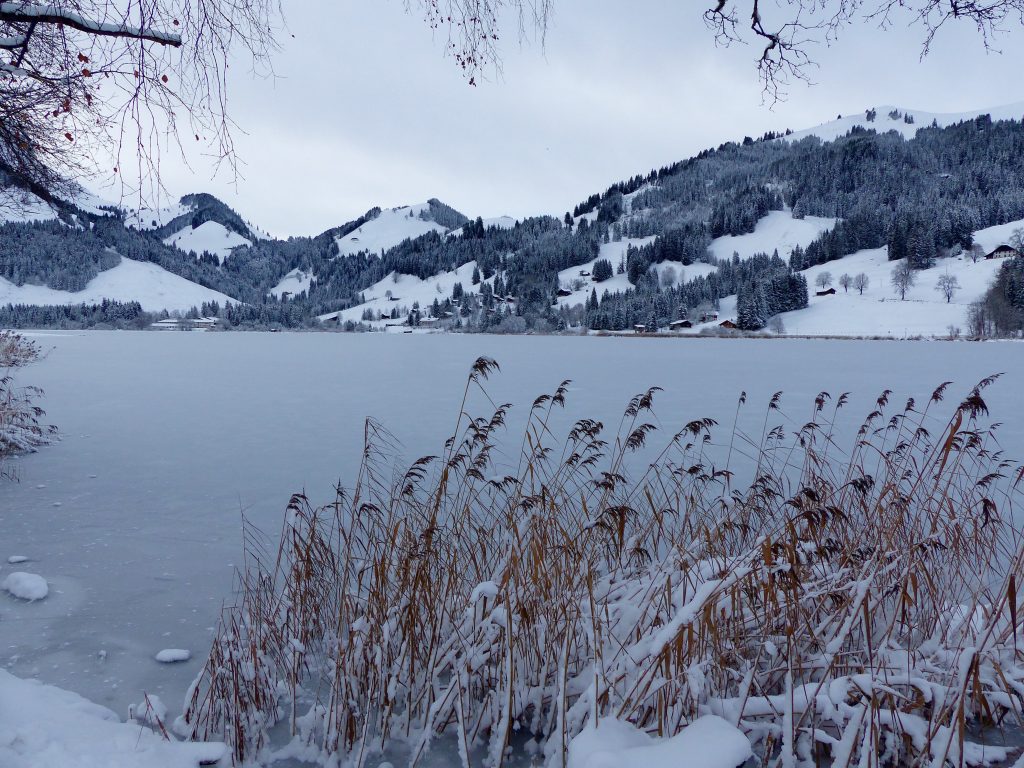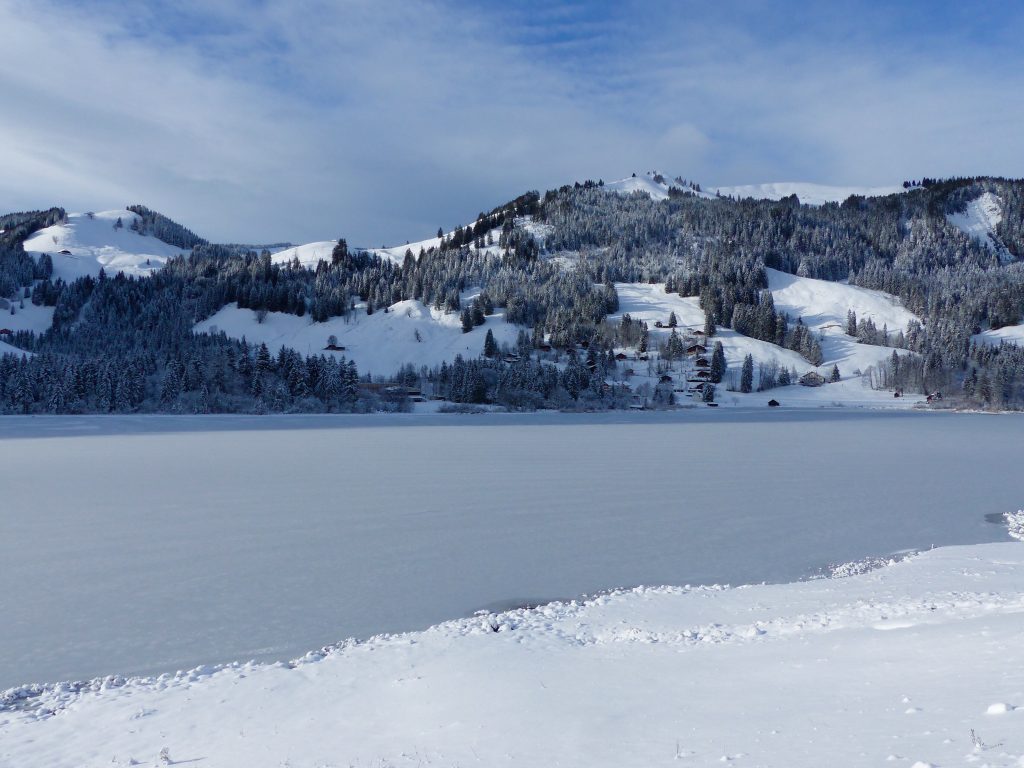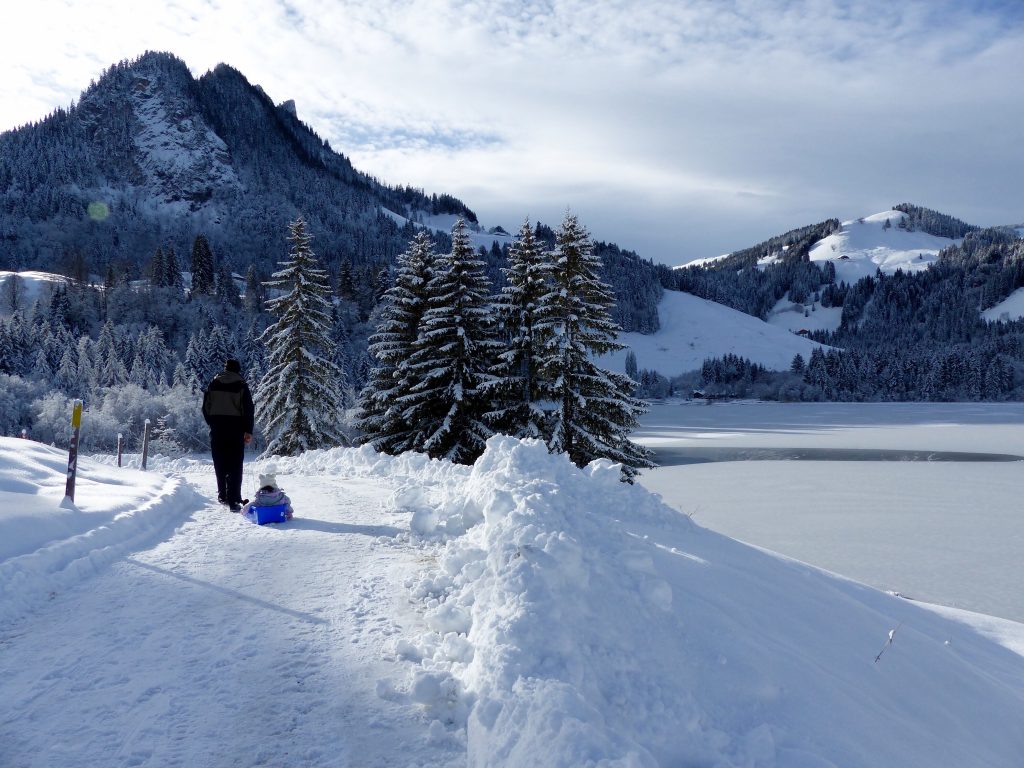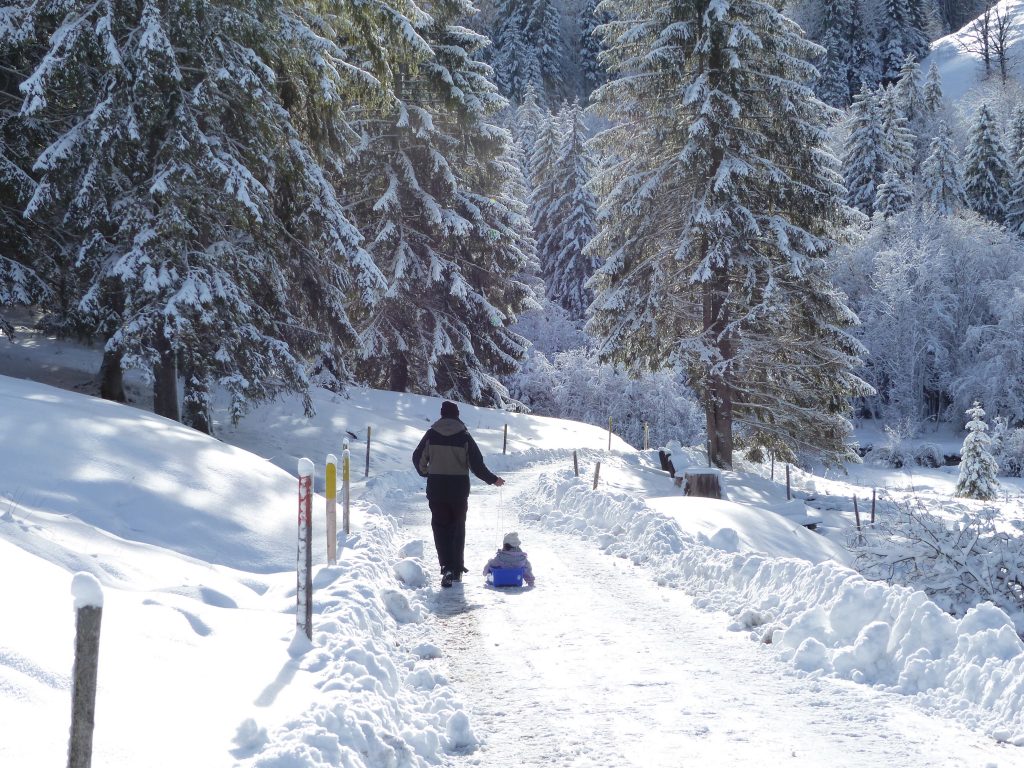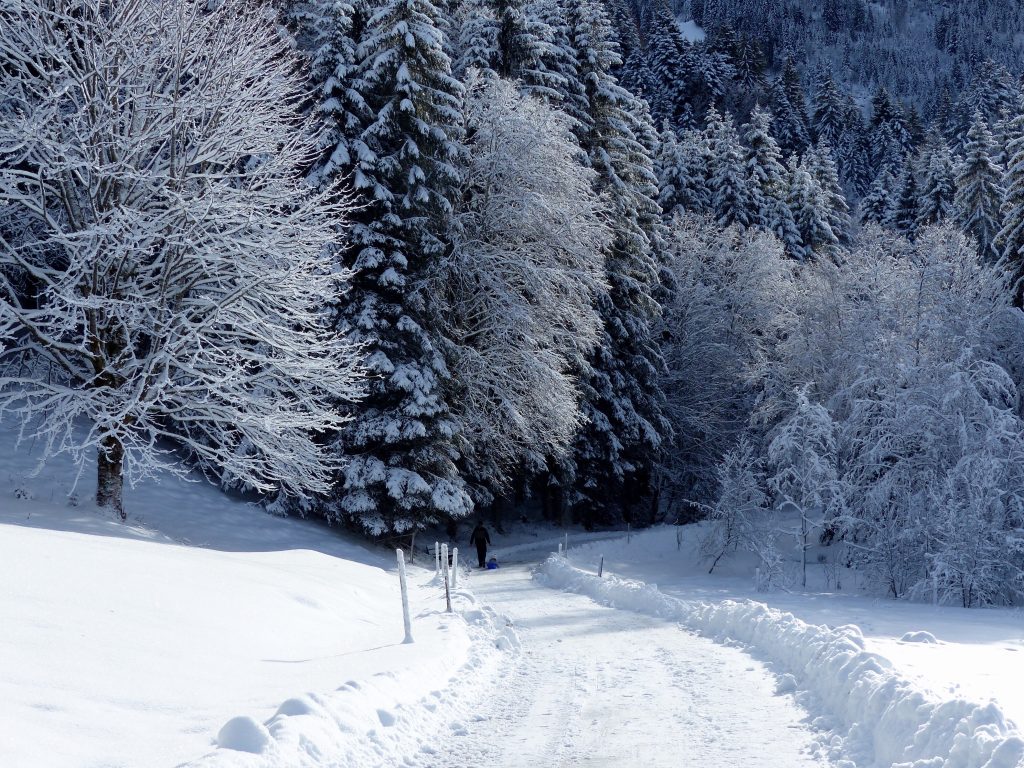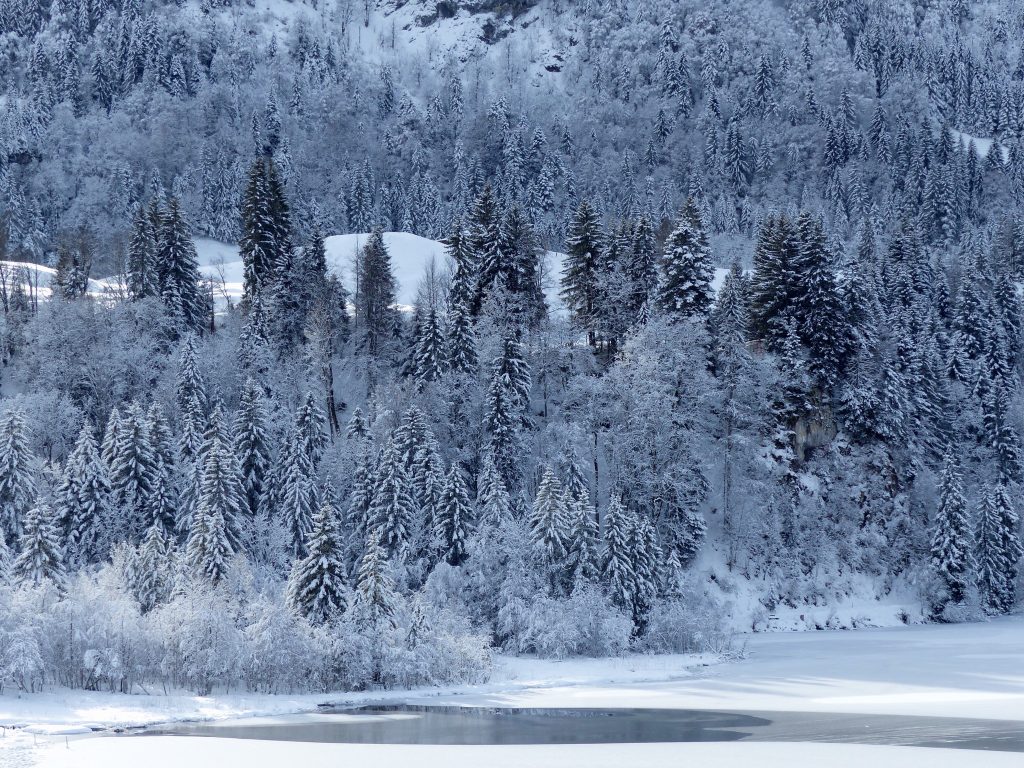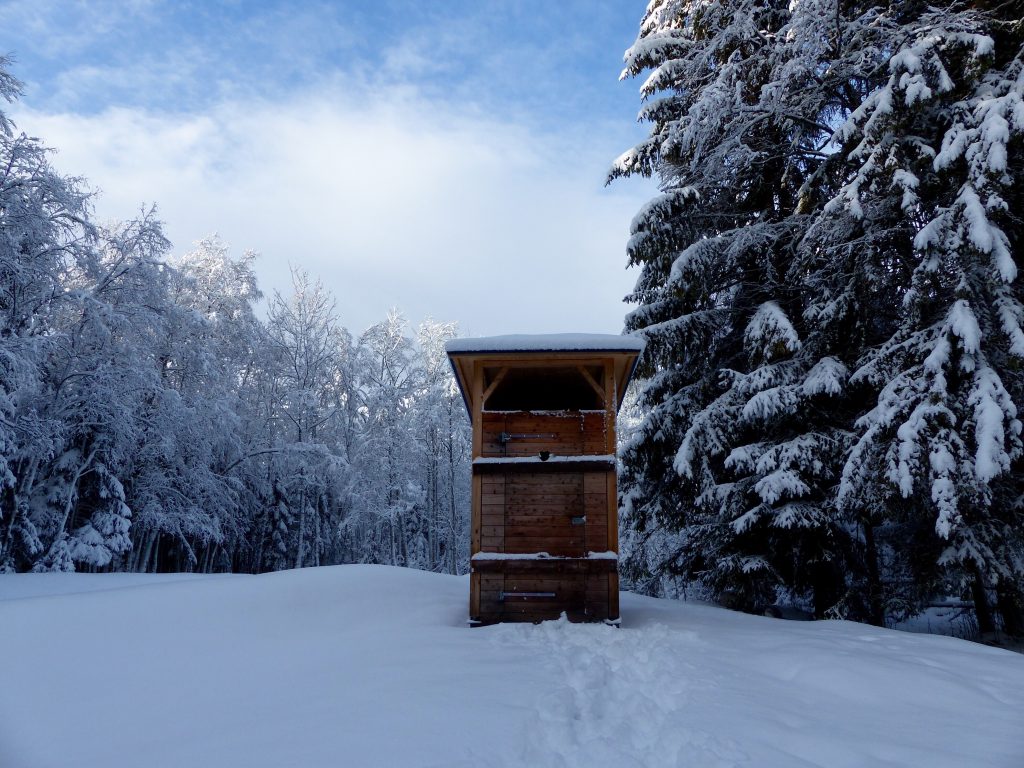 There is a toilet halfway through the walk.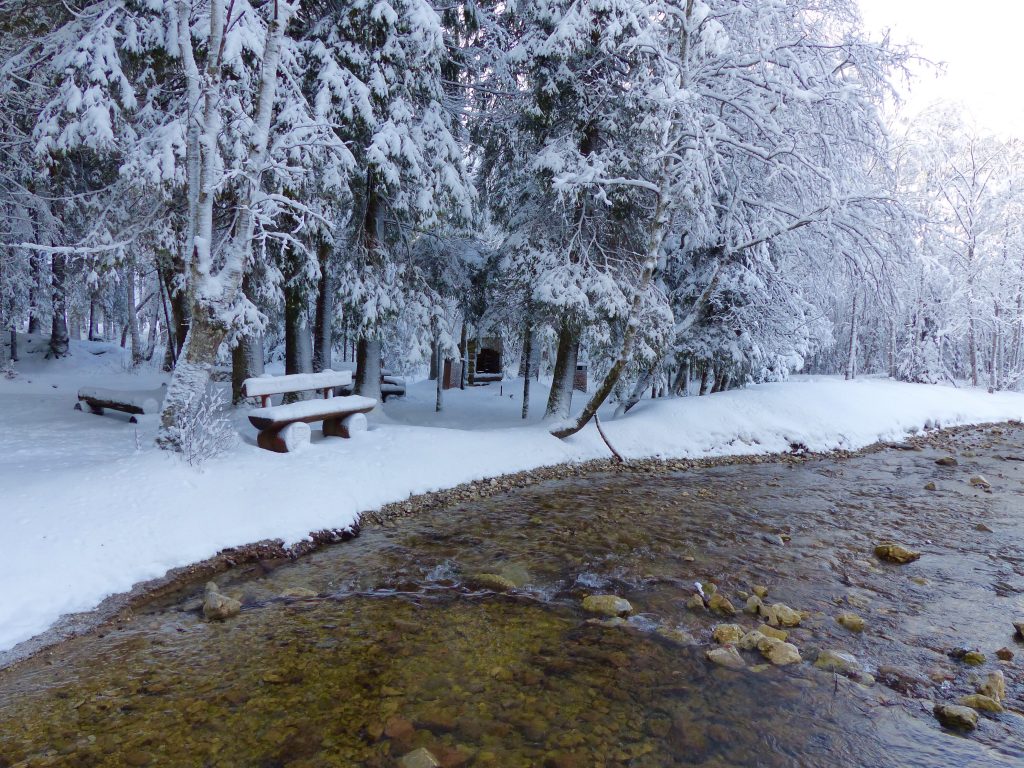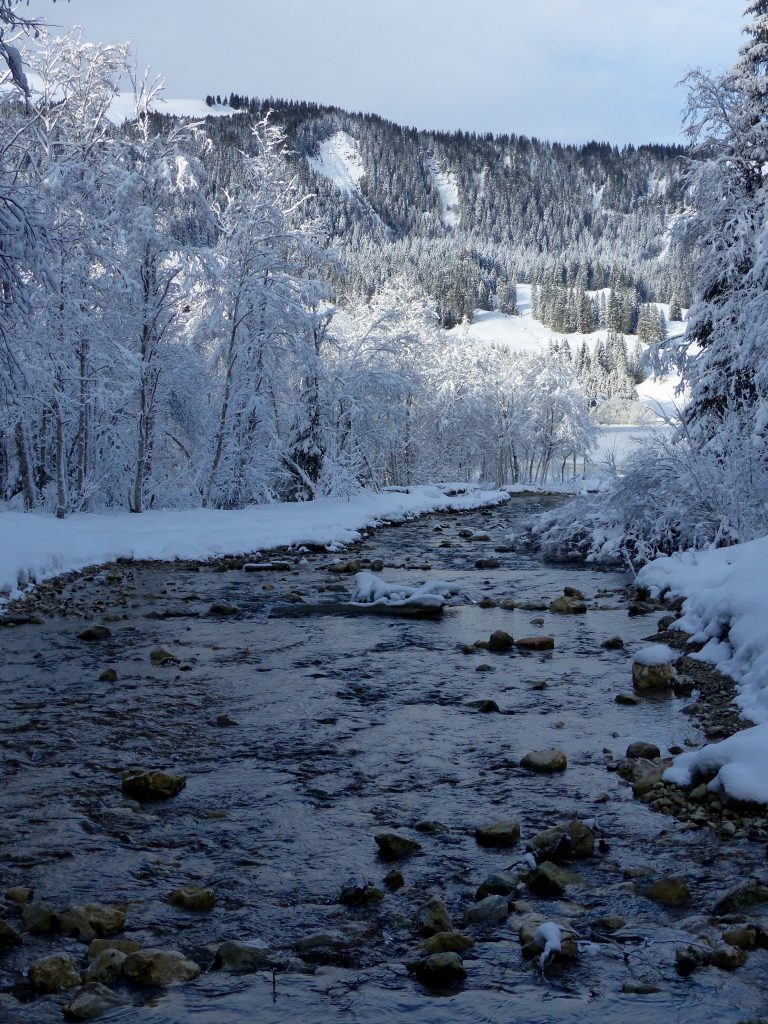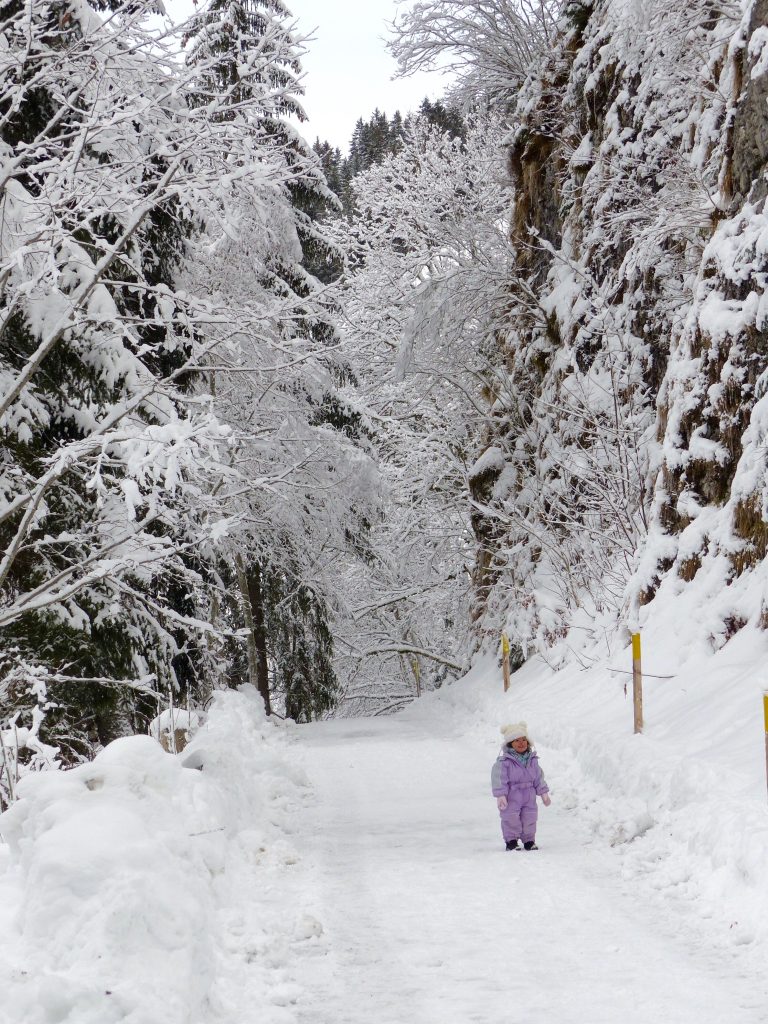 Halfway through the walk there is a huge dragon and Mirabelle was too afraid to approach. Big goat she keeps saying. Read more about this dragon here.
First time using Airbnb? Let's help each other! Register Here and get 40 chf for your first Airbnb accomodation and I am getting 20 chf!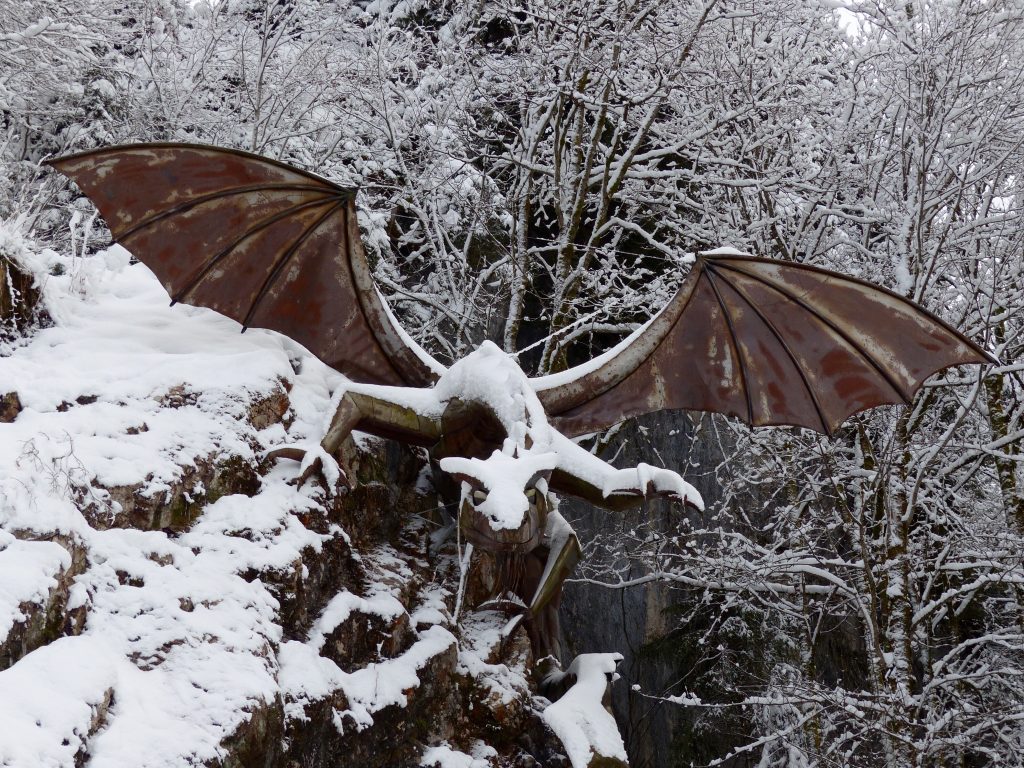 A winter wonderland!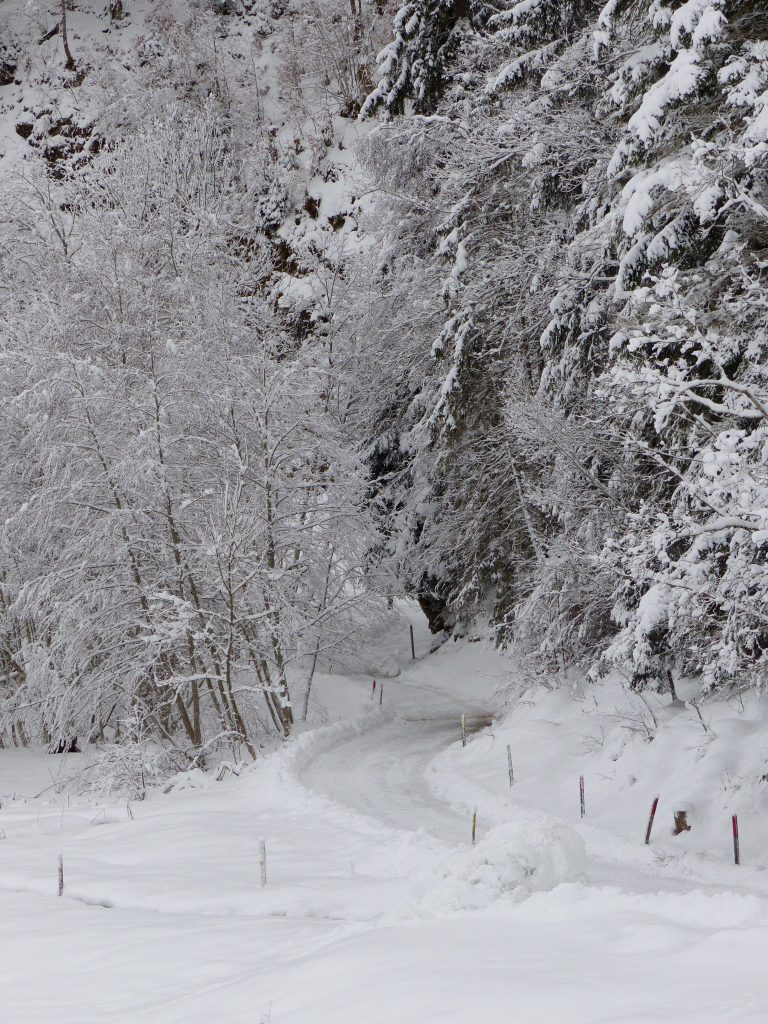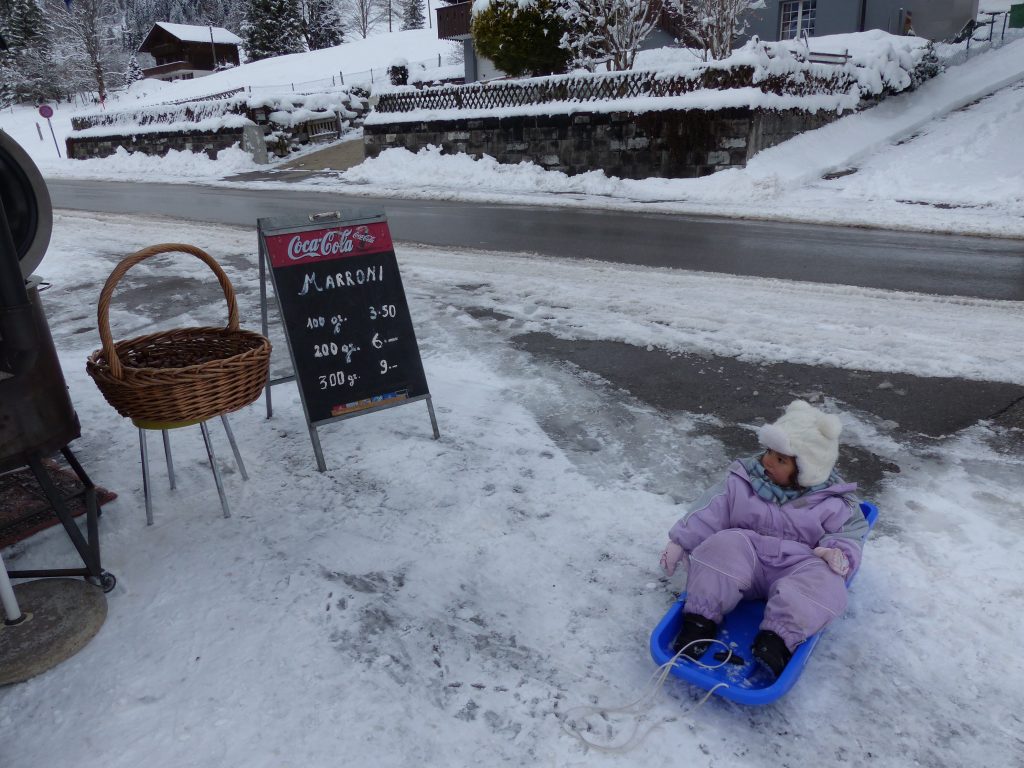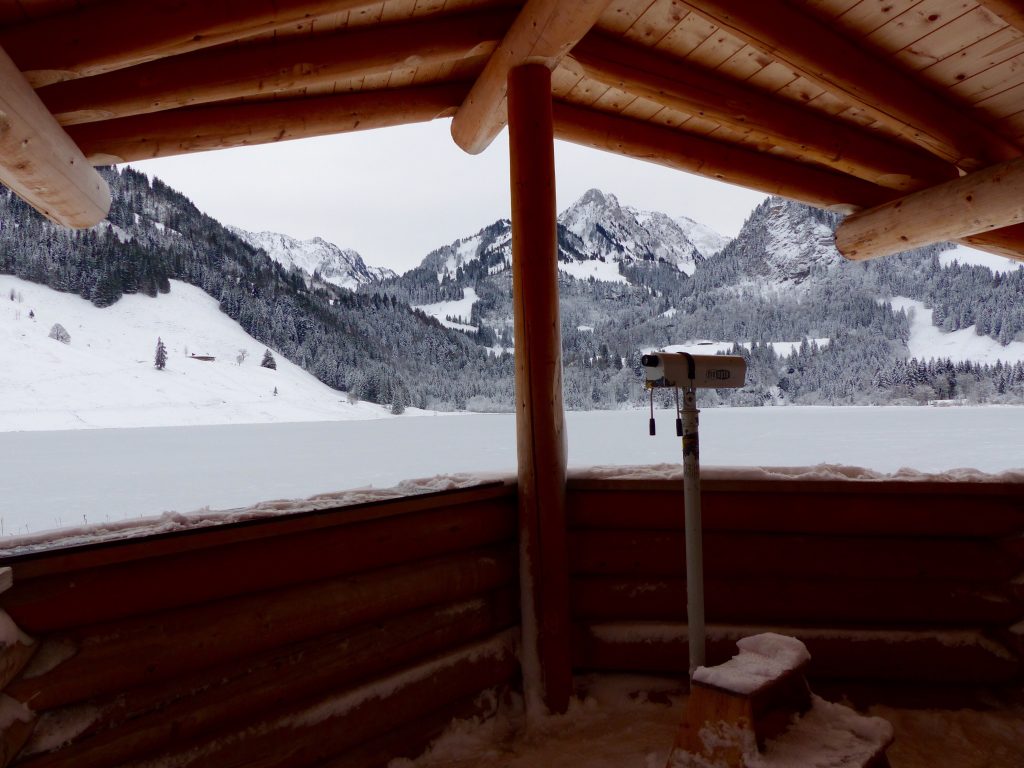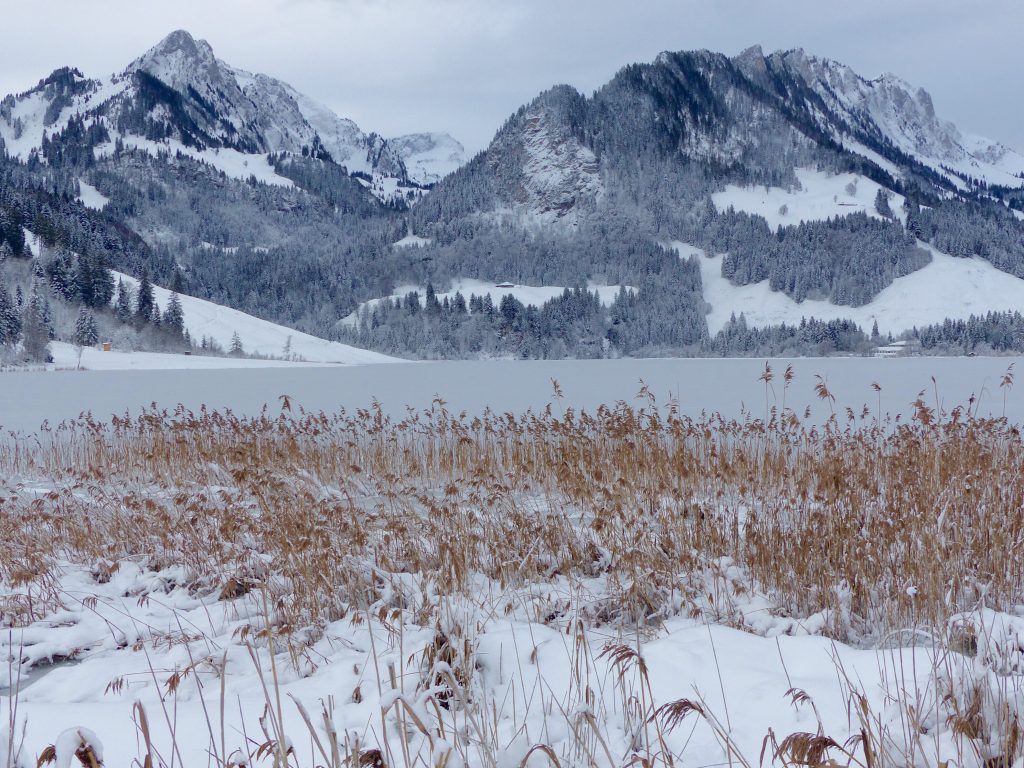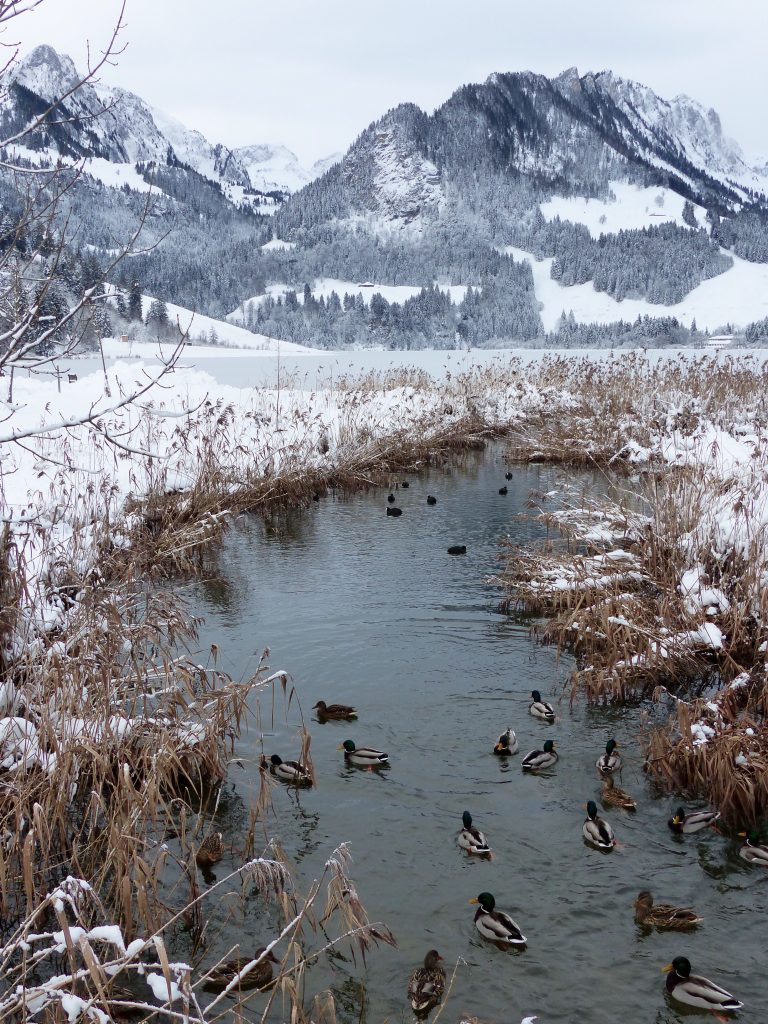 We have a couple of month left of winter and I am crossing my finger for more beautiful winter wonderland-days like this to come! If you guys have never been to Schwarzsee, don't wait for the summer!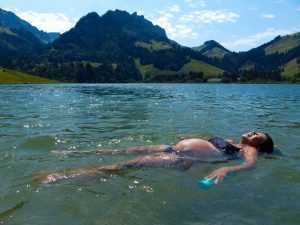 Me about 7 month pregnant with Mirabelle on a very hot summer 2015 floating on lake Schwarzsee.
The Ice Palace
The ice palace lays 2 km away from Schwarzsee and we have heard both negative and positive things about this place. Some told us that the ice palace is beautiful with ice castles and sculptures and on the evening they are all lit up with colorful lights. And some said that the ice palace is quite poorly made.
The ice palace is open from 2pm and we arrived about 4pm. The fee for each adult and  kids above 4 years old is 10chf. It was not quite dark yet and the ice palace was not yet in colorful lights, which we expected and understood. But what we didn't expect was that almost half of park was closed. They were working on the sculptures and the castles which was not very much left for us to explore. It was at the end of the day and Mirabelle was very fussy so we left sadly after 5 minutes.
We belive that we came on a wrong day on a wrong time and it could have been wonderful walking when everything was done and open with all the lights on. That said, we also think that they should have lower the price since almost nothing was done.
For more information about the ice palace click here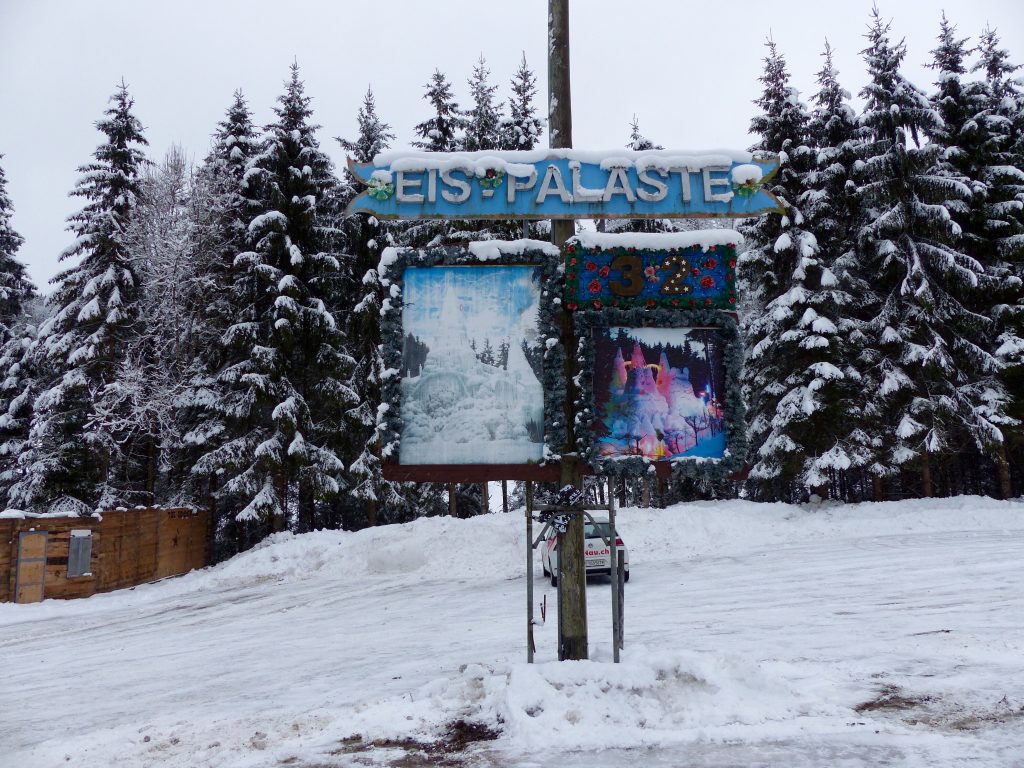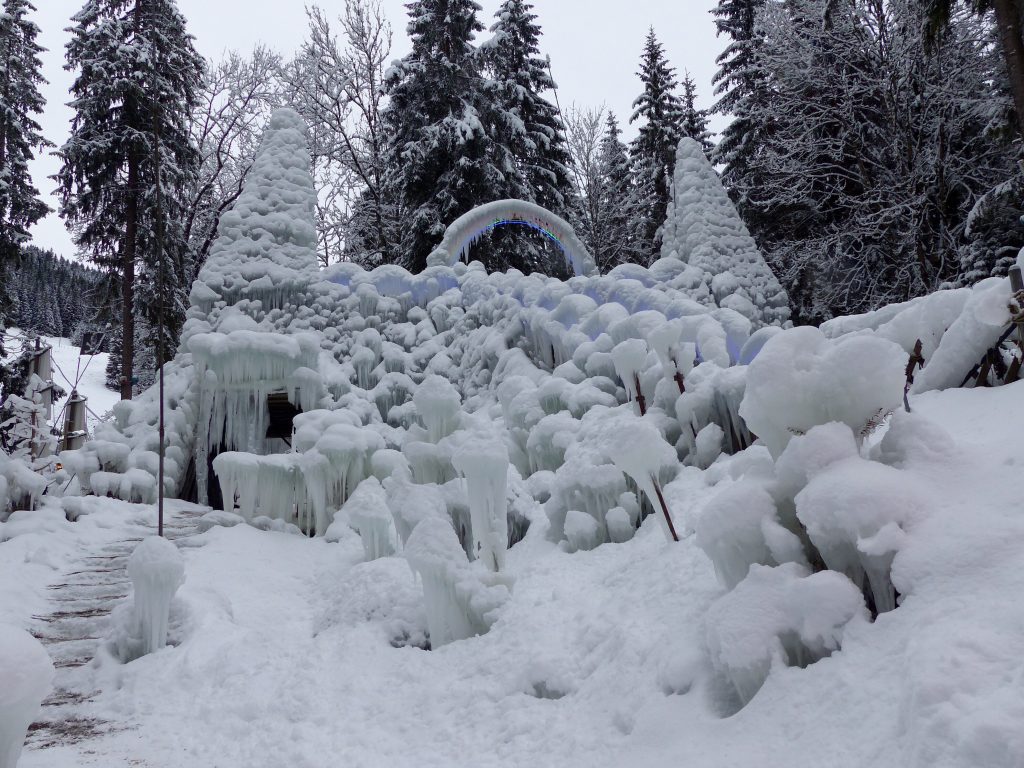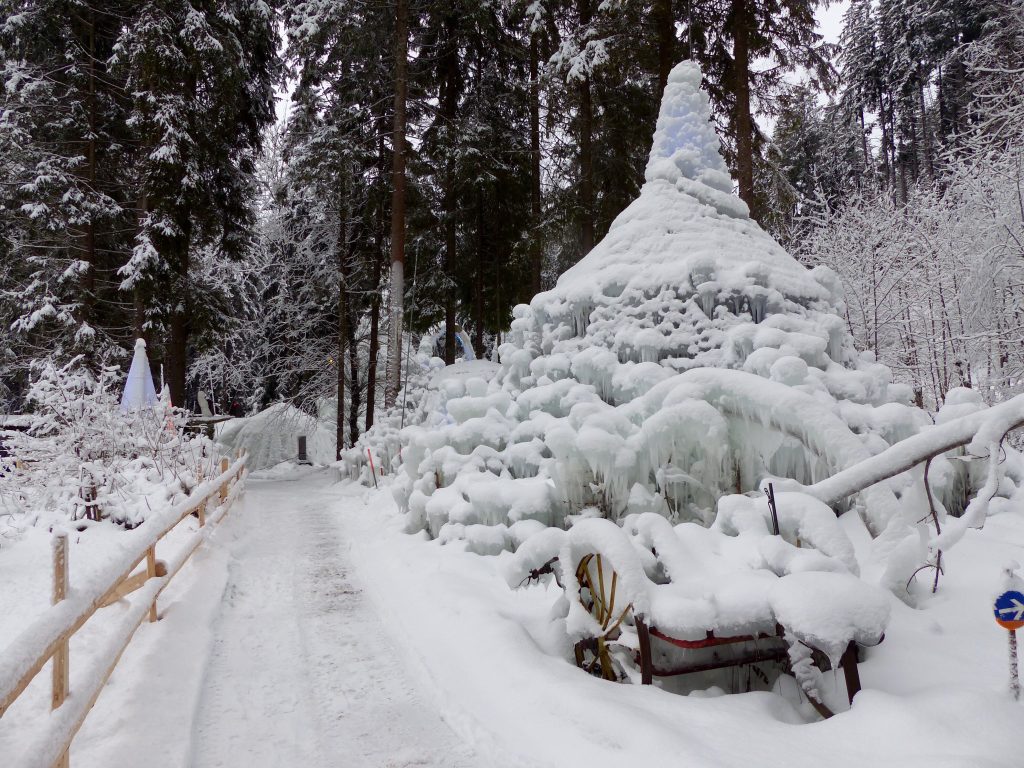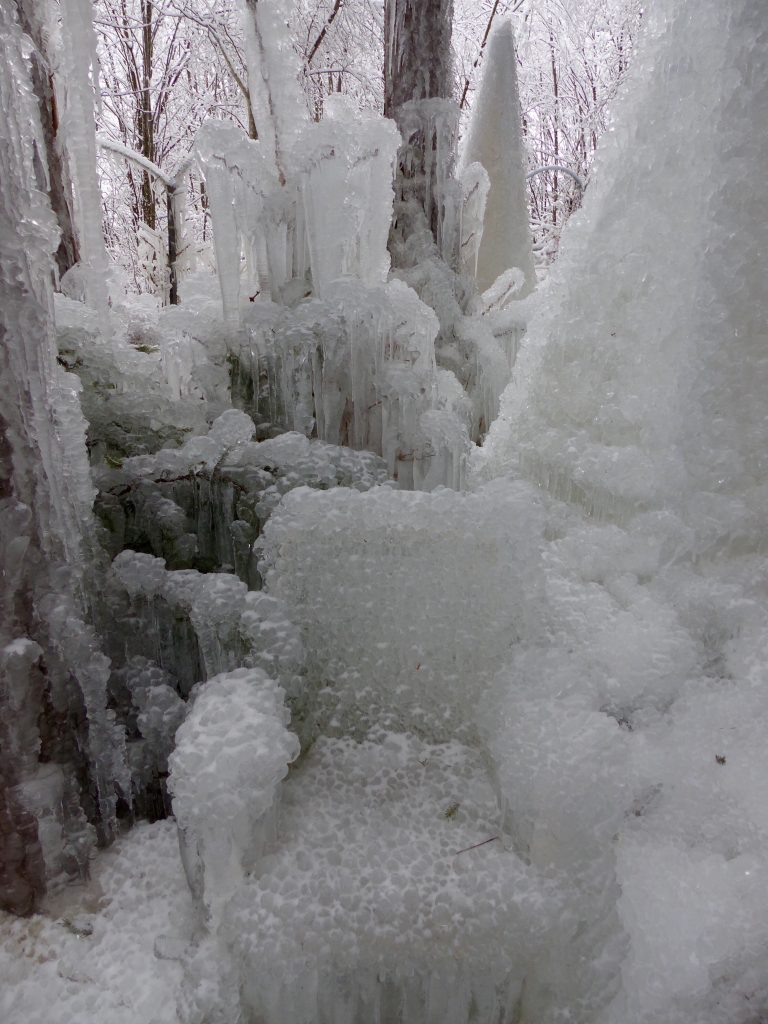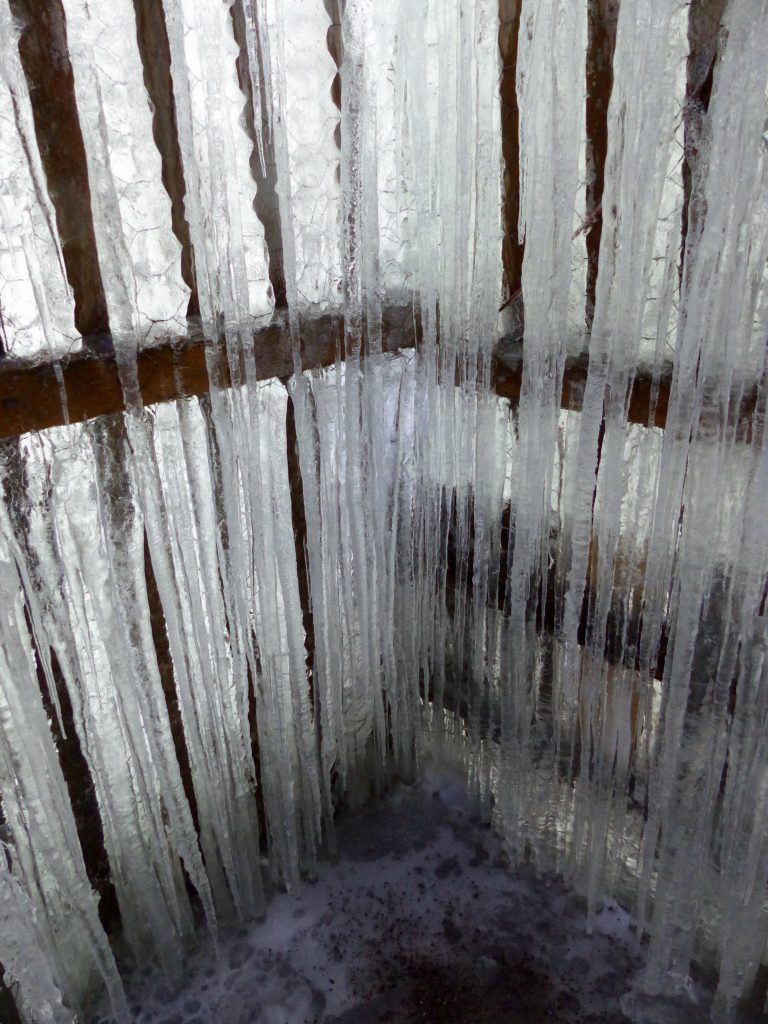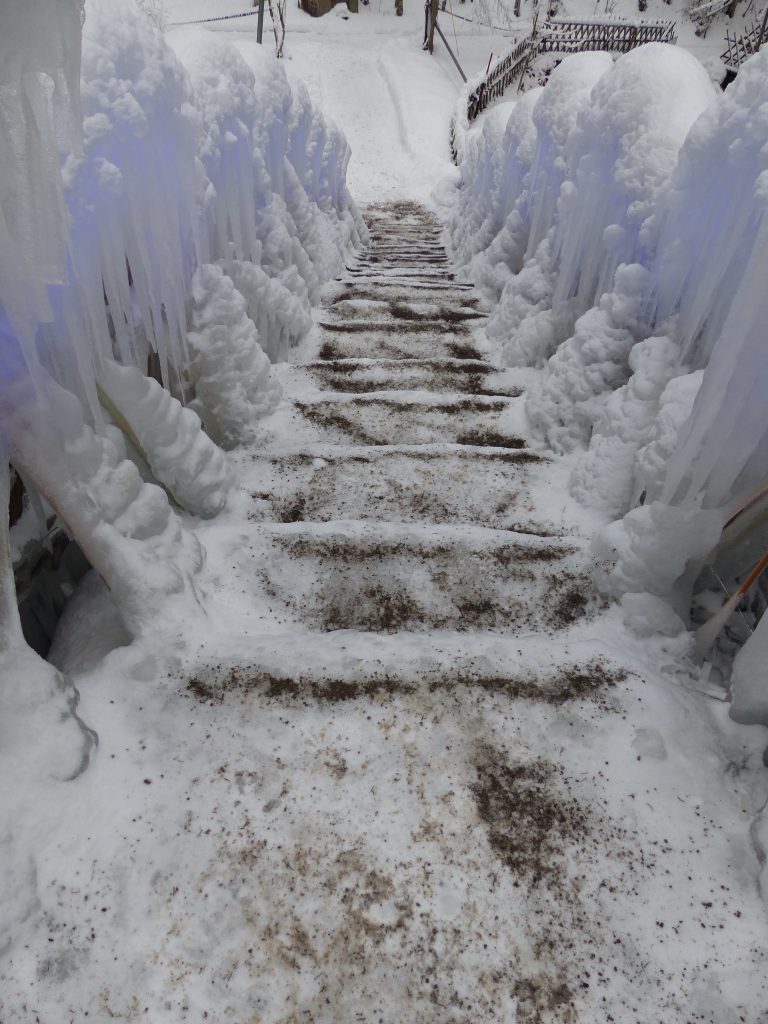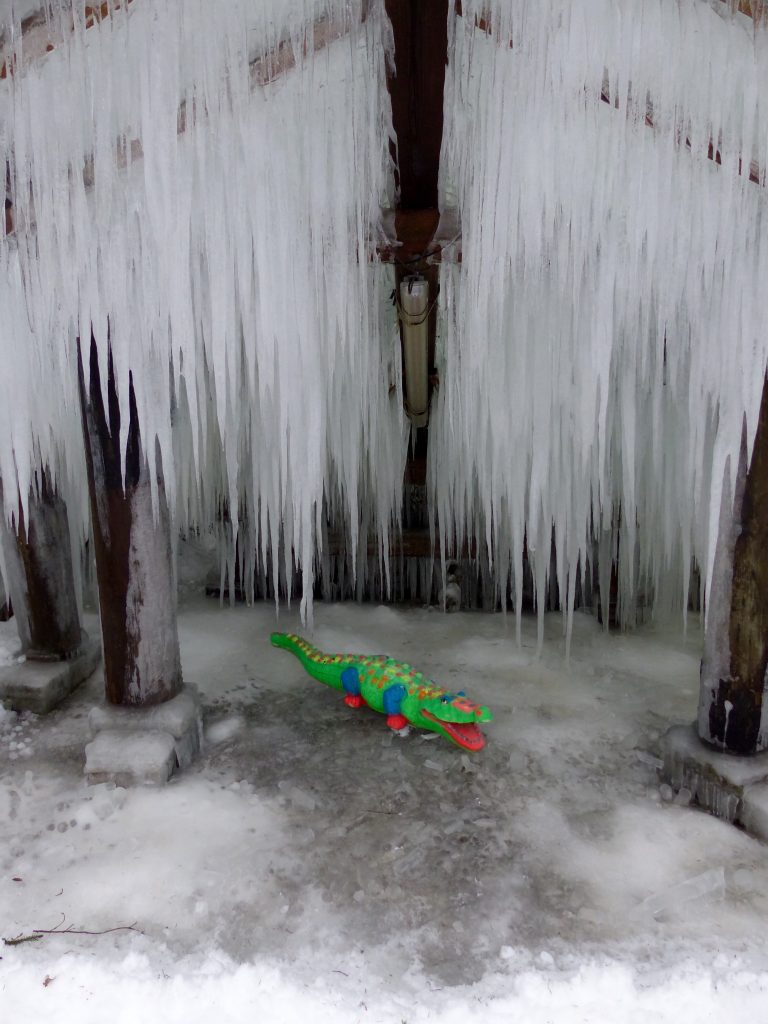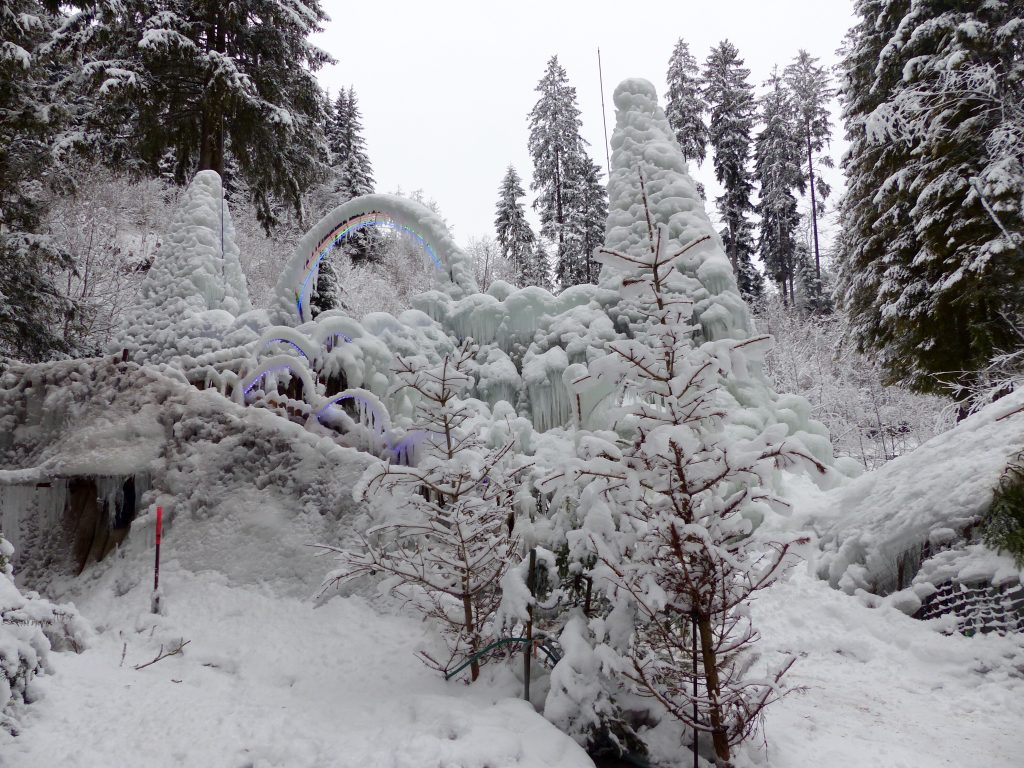 How about you guys, do you like winter?