If you are driving between Bern and Zürich and have some spare time, why not take a break and visit the beautiful traditional Thai temple, the Srinagarindravararam temple in Gretzenbach. The Srinigarindravararam temple in Switzerland is one of the largest Buddhist center in Europe, and perhaps the most beautiful.
This traditional Thai temple Srinagarindravararam, is named in honour of the mother of the former Thai King Bhumibol Adulyadej, who gave her personal permission for the temple to be named after her. The temple was largely funded by her and the Royal family but it was also financed by donations from Thai and Swiss people.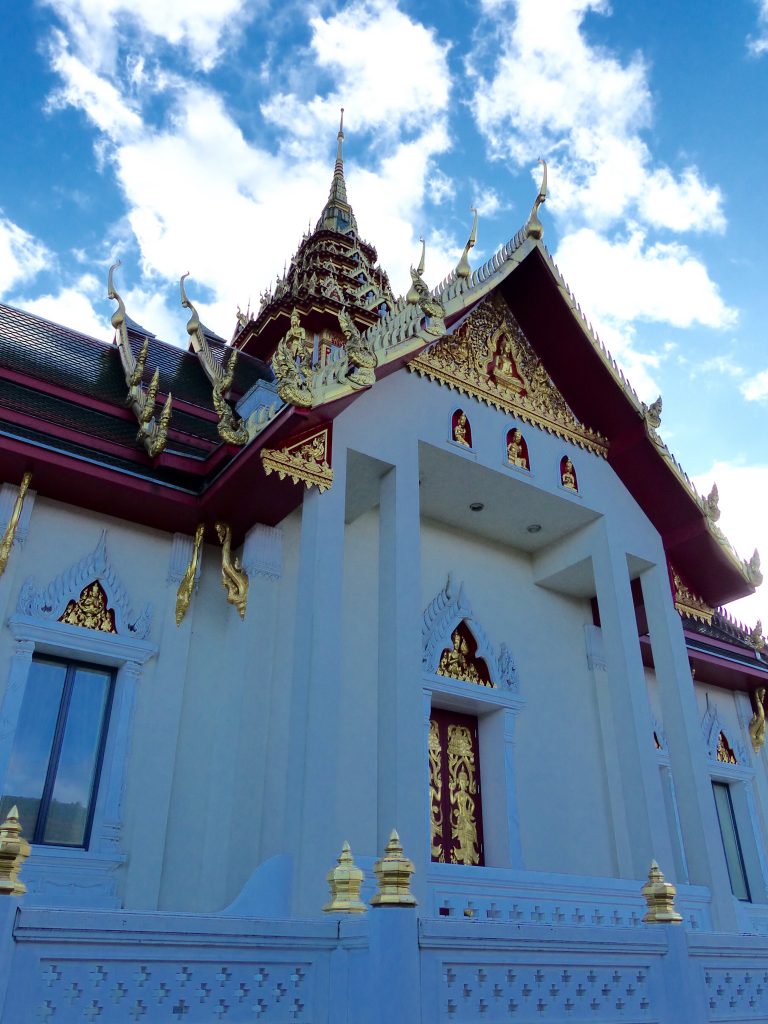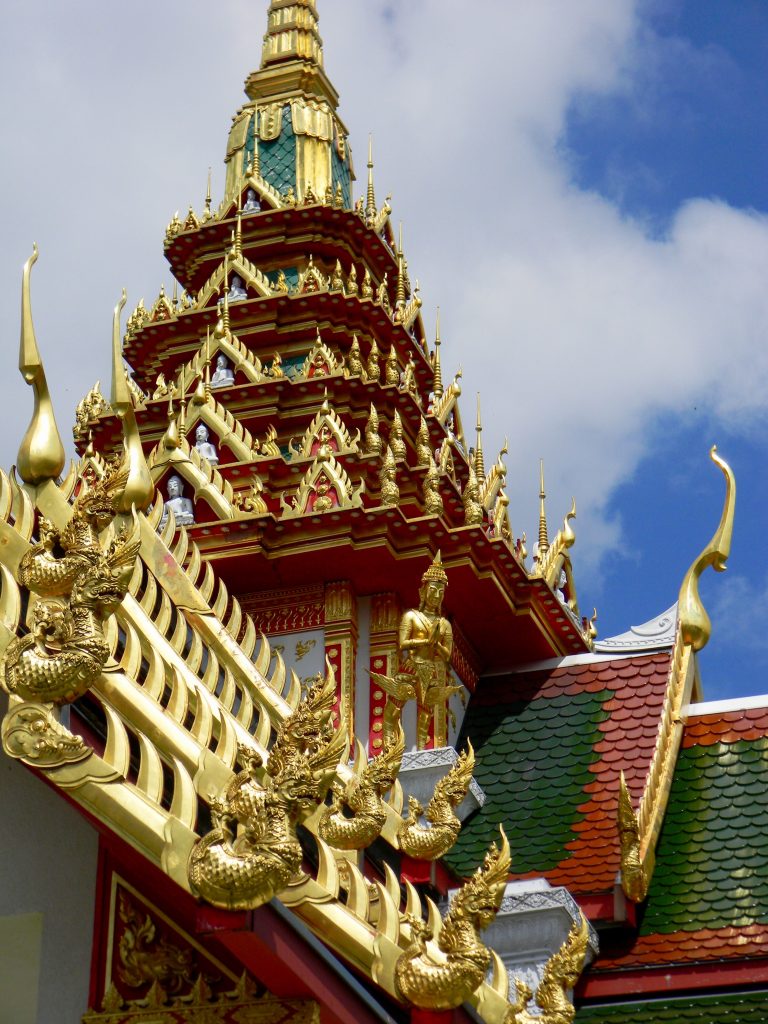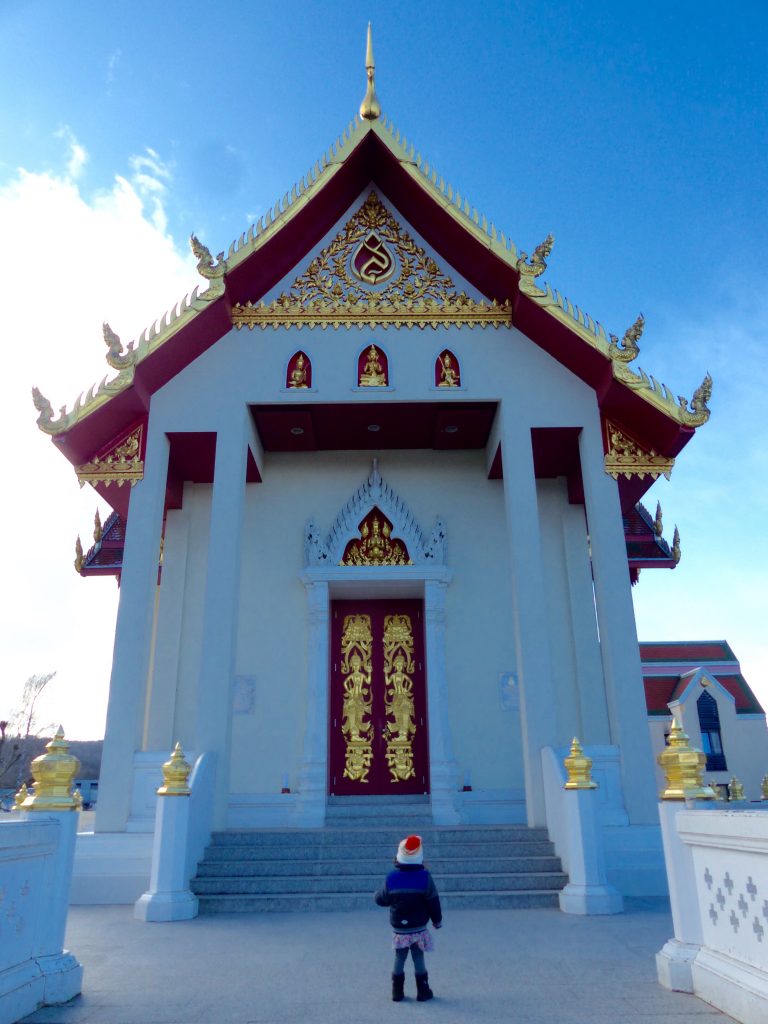 Please don't forget to take your shoes off before entering the ubosoth.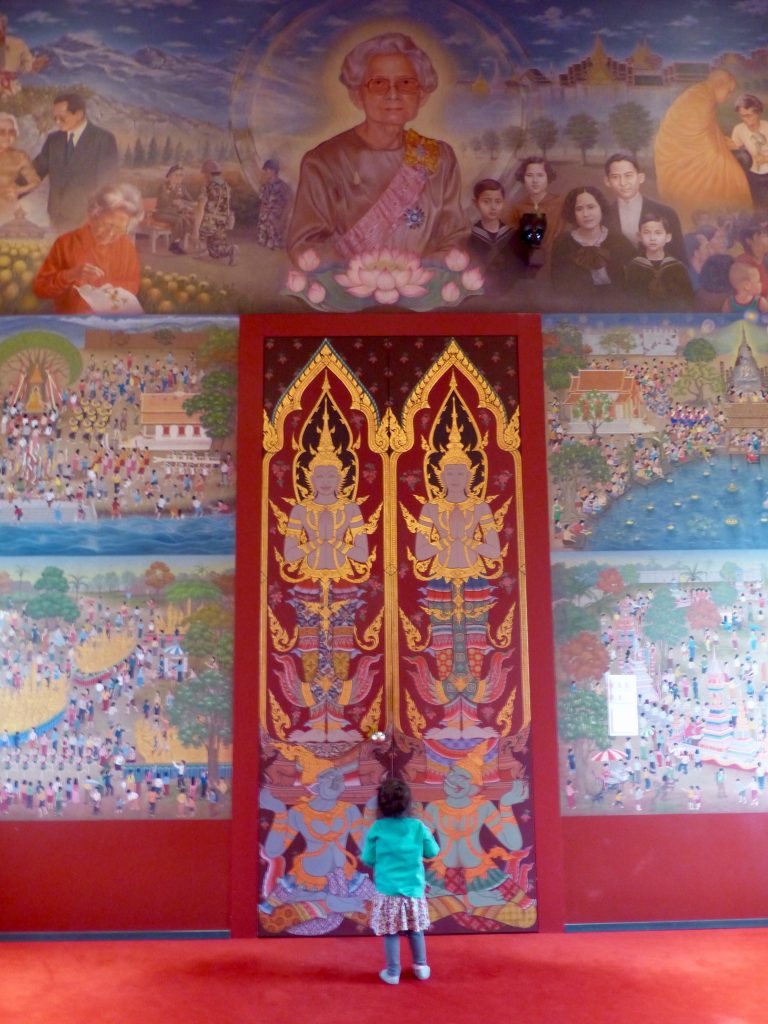 Inside the main temple, the ubosoth where most of the ceremonies are being held. Above the doors are a painting of the Princess Srinagarindravararam and her family.
The Thai temple has three buildings, a residential building for the monks, a building where the classes are being hold and the beautiful ubosoth, the main religious building of the temple. The ubosoth took about two years to complete and was inaugurated on the 28th June 2003 by the Princess Vadhana, sister of the former Thai King Bhumibol Adulyadej.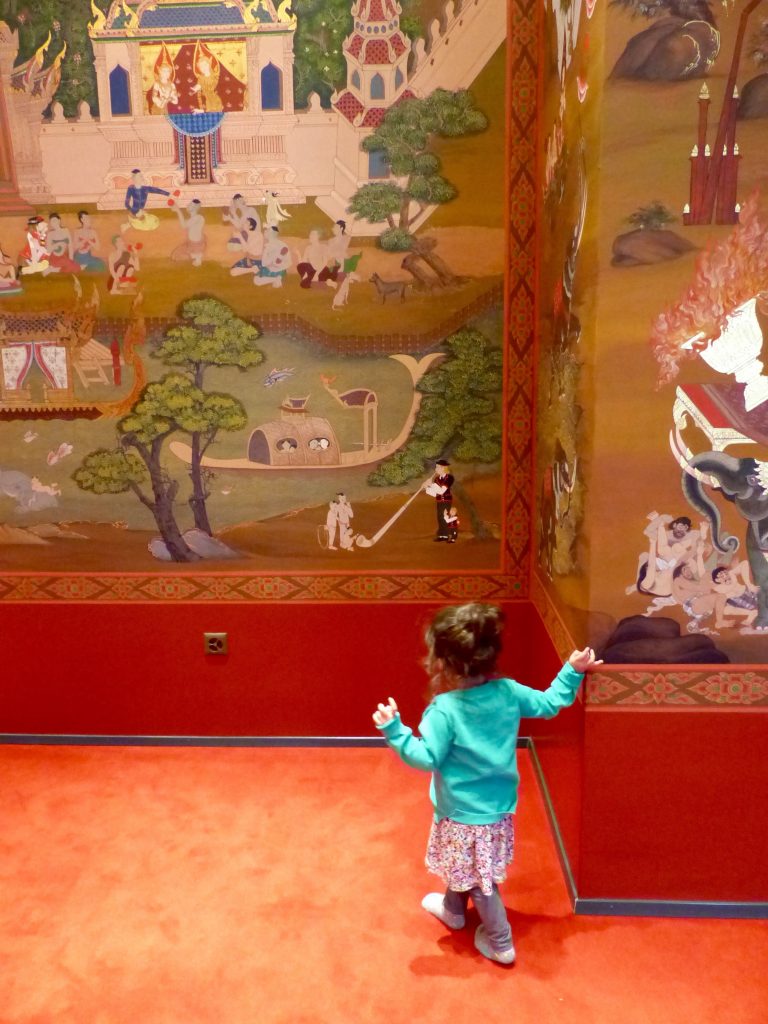 When you enter the ubosoth you will immediate get astonish of the paintings on the wall. The beautiful painting are made by well-know Thai artists and they have made a great job to blend in Swiss culture on the paintings.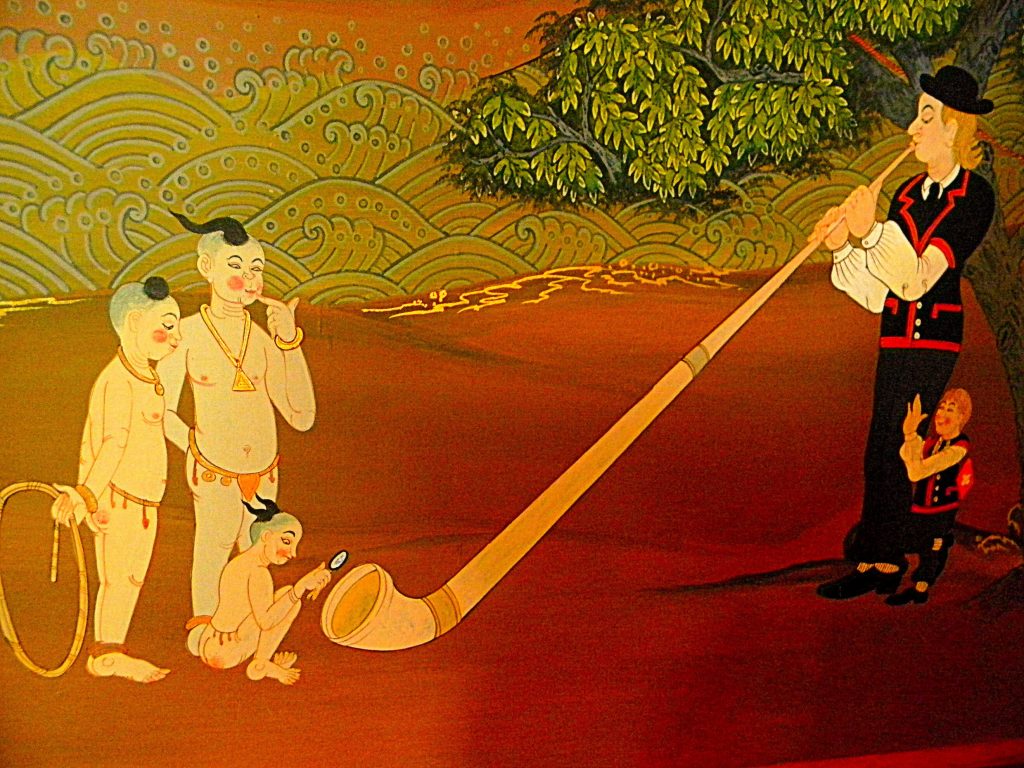 An Alphorn is being played while the traditional Thai kids are examining the horn.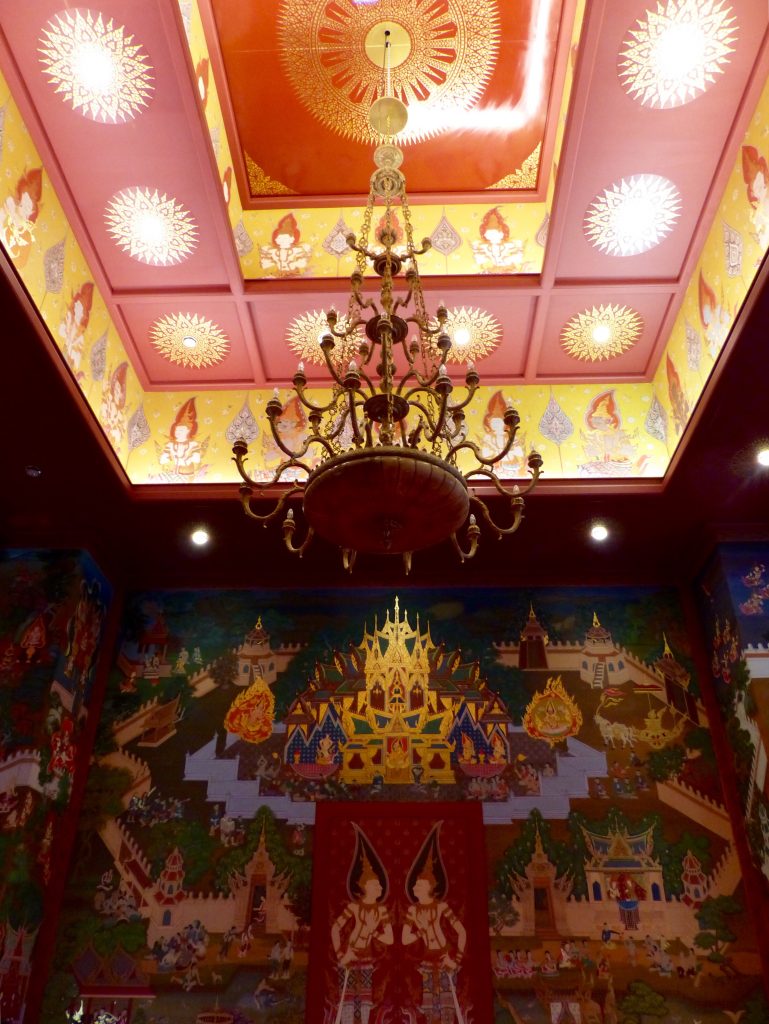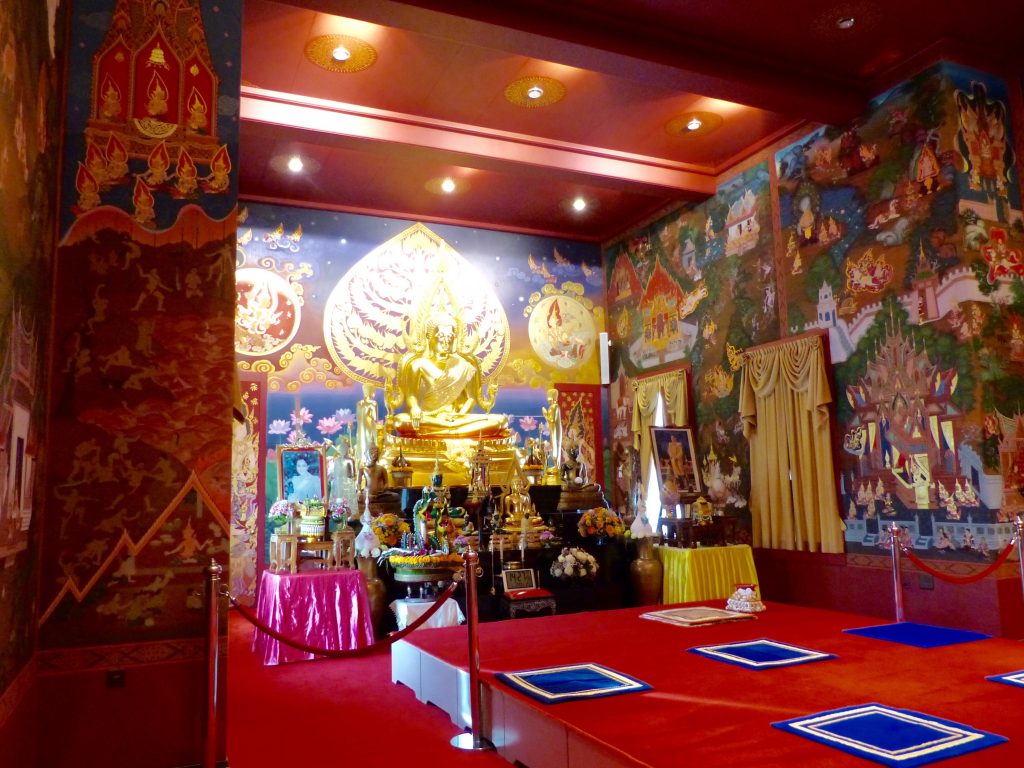 The temple has six full-time monks with volunteers helping around the temple. The monks and the volunteers offer German language classes for Thai people, Thai language classes for the foreigner and meditation classes for anyone who wants to learn.
For the monks, the days start with morning meditation from 6am-7am.  Afterwards before lunch the monks spend their morning praying, chanting  and studying the Buddhist teaching. Before 12pm the monks will have their lunch, the only solid meal of the day.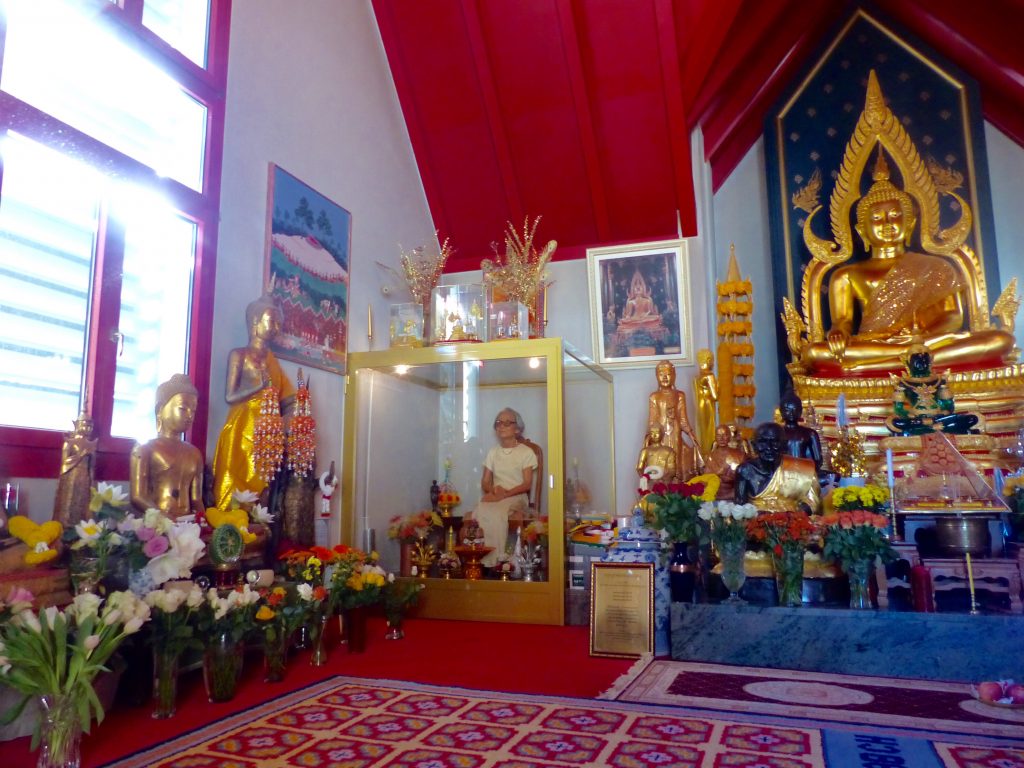 In the residential building on the main hall people can visit the monks for blessings and pray to the Buddha statues. On the corner of the room in a protected glass house sits a perfect statue of the Princess Srinagarindravararam.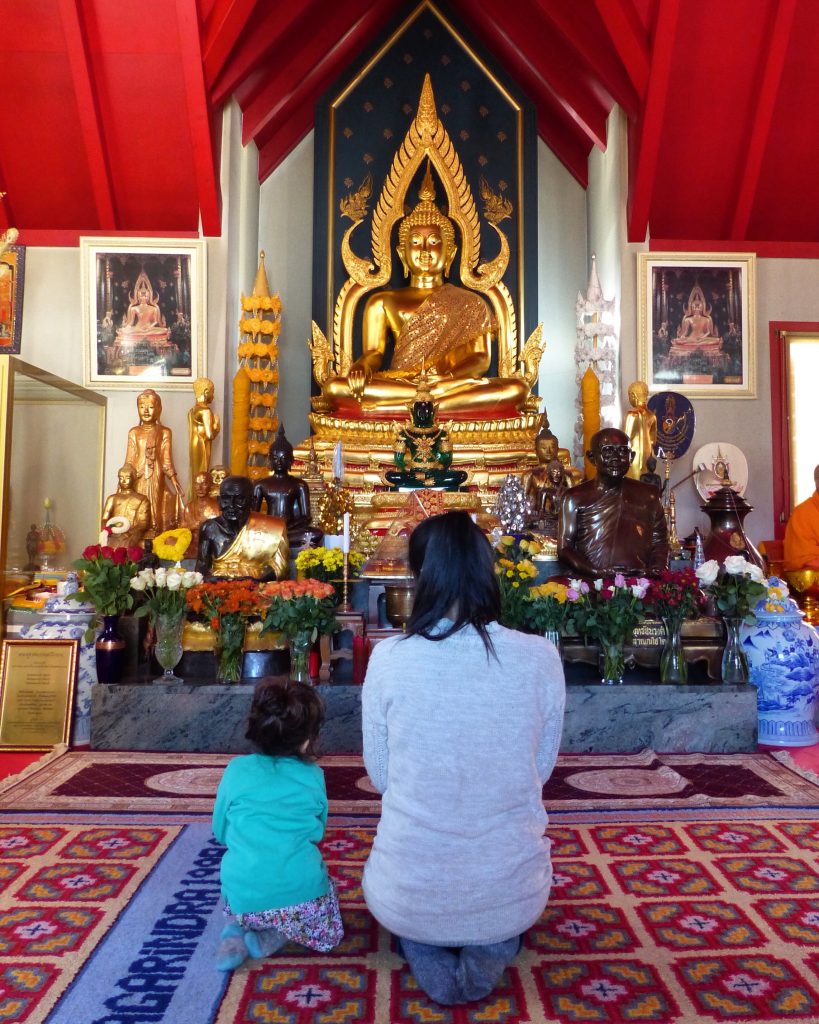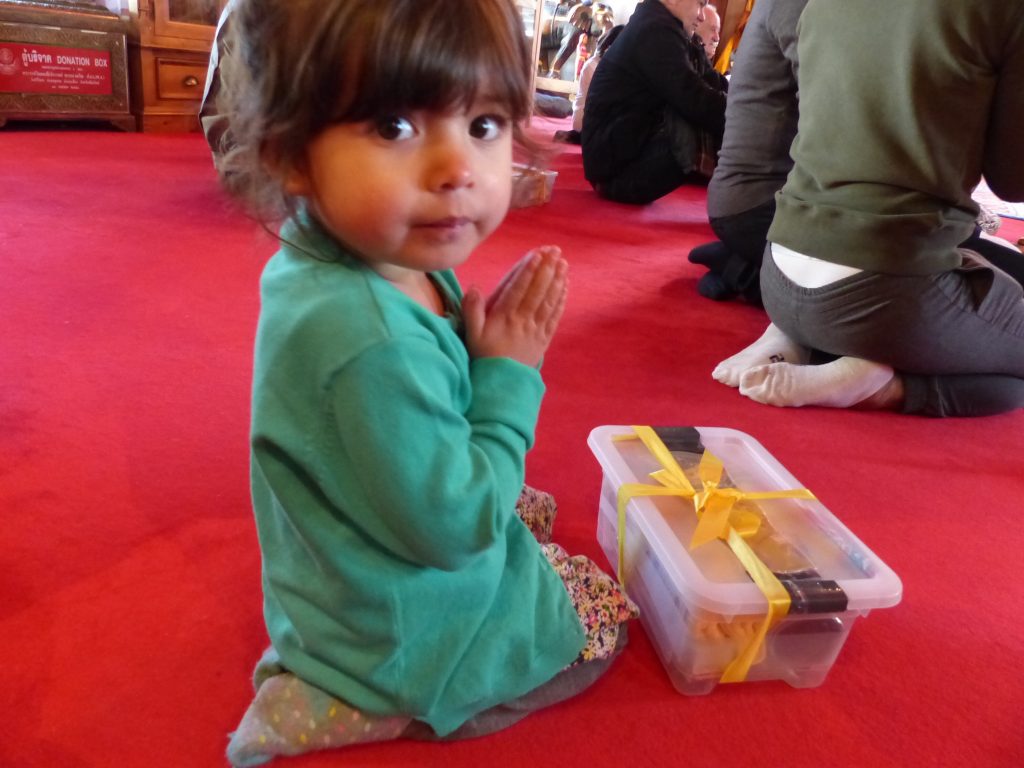 This traditional Thai temple or as we Thai people call it a Wat, lays only 6 km away from Aarau, 54 km from Zürich and 79 km from Bern. Everyone is welcome not matter what religion or beliefs as long as they are respectful. The visitor hours is between 7.30am - 5.30pm. When you arrive, just for the formality please let someone know at the residential building that you want to visit the main temple. For more information please click here. (only in German and Thai)
Have a nice visit to the Thai temple in Gretzenbach everyone!